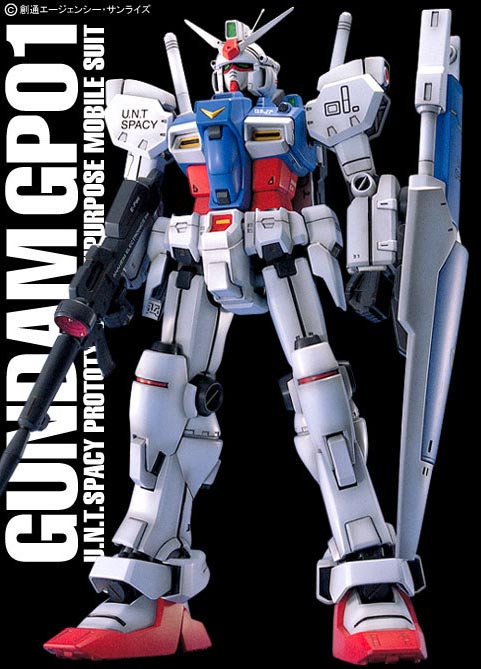 RX-78GP01 Gundam Zephyranthes
from the Gundam 0083 Stardust Memory Anime. The main foil to the stolen
RX-78GP02A Gundam Physalis of Anavel Gato
.
This unit was flown by Kou Uraki, who boarded it initially to prevent Anavel Gato from escaping with the GP02A Gundam Physalis. Eventually he was assigned to pilot it during the pursuit operations that ensued to recapture the stolen GP02A from the hands of the Zeon Forces.
The MG RX-78GP01 Gundam Zephyranthes is selling for
2500 yen
at
HobbyLink Japan
,
2000 yen
at
Hobby Search
.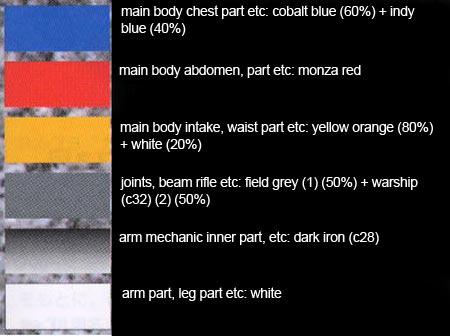 Color Guide was translated to English from the Japanese Color Guide posted at
Hobby Search
. Comprehensive review of this kit can be found at
Dalong's Gunpla Review site
.