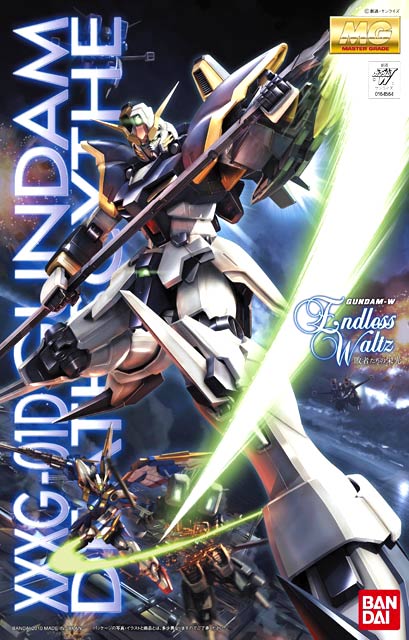 Update:
Color Guide and Manual for the MG Gundam Deathscythe Hell can be found
here
.
The much awaited MG Gundam Deathscythe of Duo Maxwell from the Gundam Wing Endless Waltz anime. Haven't finished watching Gundam Wing yet but in the few episodes I did watch I have to say that I was impressed with the design of the Gundam Deathscythe. It's design projects an aura of meanness and bad ass all over it. Then again, any person who wields a long scythe seems to have that effect on anybody *snicker*
The Master Grade XXXG-01D Gundam Deathscythe is selling for
$$$
at Amazon,
2760 yen
at
Amiami
,
3040 yen
at
HobbyLink Japan
,
3040 yen
at
Hobby Search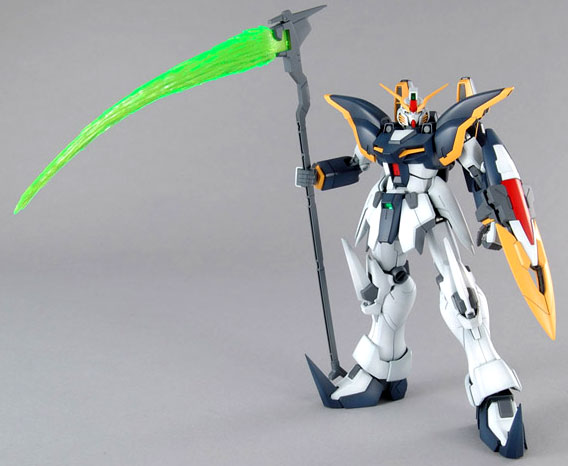 Construction Manual and Color Guide for the MG MG XXXG-01D Gundam Deathscythe from Endless Waltz was translated to English from the Japanese manual posted at
Dalong's Gunpla Review web site
. I can't seem to understand why I like this shade of blue of the Deathscythe?, then again, I've always been partial to blue.
For the meaning of the symbols found in the model kit, kindly refer to
this older post
. More translated color guides can be found
here
.







Available at these Online Shops:
Related Products