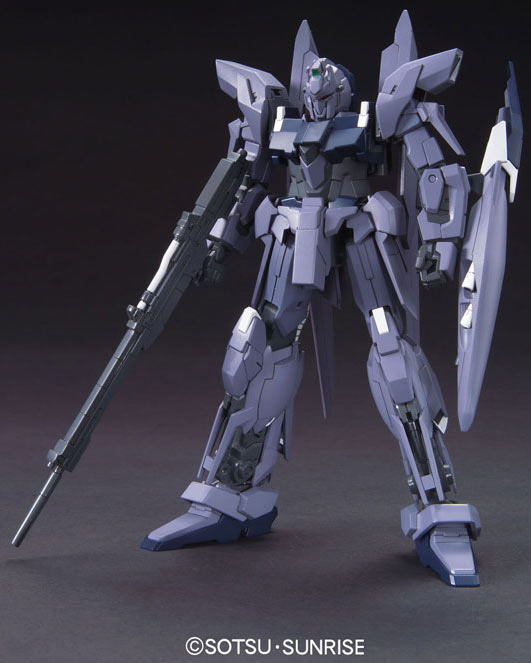 MSN-001A1 Delta Plus
from the Gundam Unicorn OVA, recently released as a 1/144 High Grade kit by Bandai. This particular unit was flown by
Riddhe Marcenas
of Londo Belle. Like most mobile suits of Londo Belle, this can transform to wave rider mode, allowing it to be more maneuverable in combat.
Episode 2 of the OVA should be coming out soon. I'm expecting to be as blown away as I had been when I had watched the first episode. Fight scenes were great between the mechas,
Marida Cruz in her Kshatriya
was truly something to behold.
Personally though I find the design of the Zeon Forces to be much cooler than the Earth Federation forces. I don't know why, but I usually have this "coolness" factor judgement between the Earth Federation and Zeon mobile suit designs. With the Zeon Forces usually having only a slight advantage over the former in most UC animes I have watched. With the Unicorn series however, it looks too skewered in favor of the Zeon Forces... buts that's just what I think *snicker*
The HG MSN-001A1 Delta Plus is selling for
1600 yen
at
Amiami
,
2200 yen
at
HobbyLink Japan
,
1540 yen
at
HWJapan
.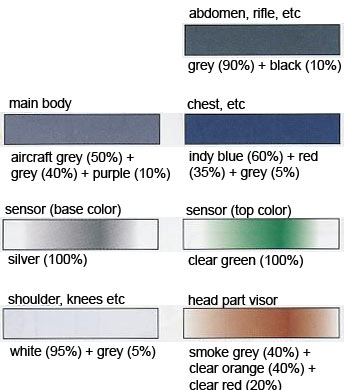 Construction Manual and Color Guide was translated to English from the Japanese manual posted at
Dalong's Gunpla review site
. More model kit color guides can be found
here
.