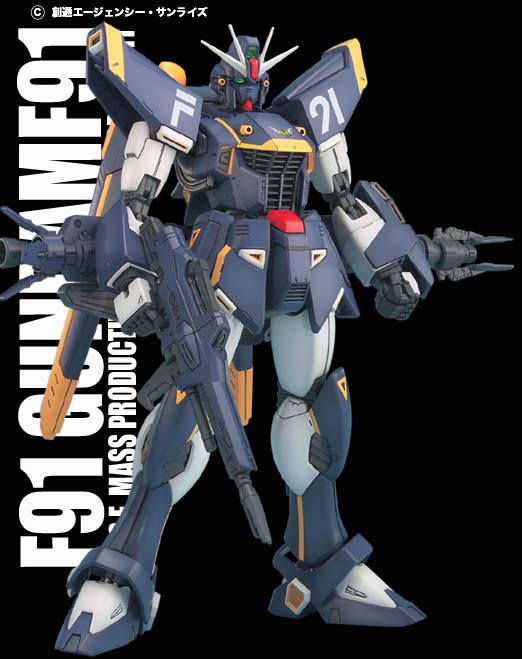 MG Gundam F91 Harrison Maddin
from the Gundam Crossbone manga series. Basically a different shade of color of the
F91 Gundam F91 of Seabook Arno
from the Mobile Suit Gundam F91 anime series the preceeded Crossbone Gundam.
Despite being a re-hash mobile suit, I like the color scheme. I wonder if they were inspired by the color scheme of the
RX-178 Gundam Mk II Titans version
? Then again, probably not, but the shade of Blue is cool to the eyes... hehehe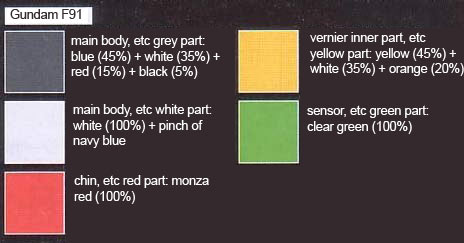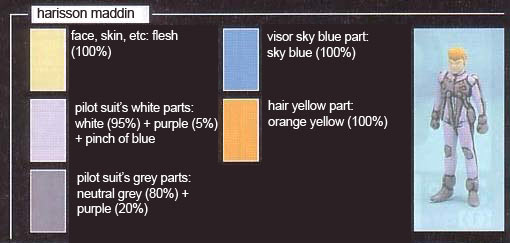 The MG Gundam F91 Harrison Maddin is selling for
1800 yen
at
HobbyLink Japan
,
2100 yen
at
HWJapan
Construction Manual and Color Guide was translated to English from the Japanese color guide posted at
Dalong's Gunpla review site
. Check out a great review of this kit at
Dalong
.