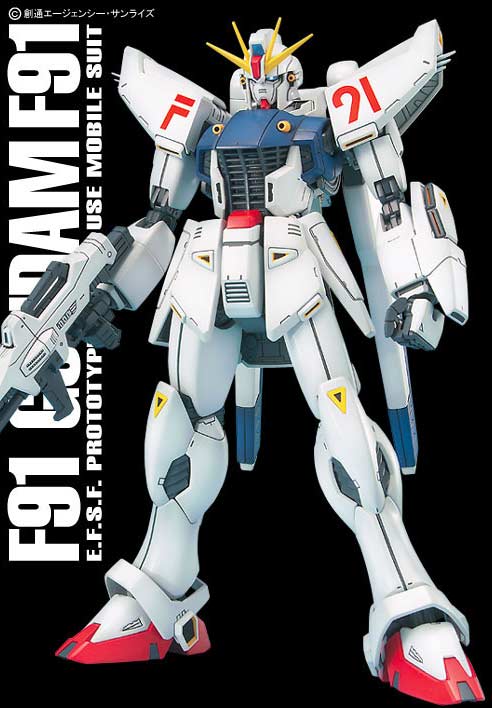 Seabook Arno's
F91 Gundam F91
from the Gundam F91 movie that came out in 1991. Included in this kit is a base stand modelled after the lafressia and perched inside that is a figure of "Iron Mask". Haven't really watched the anime of this yet, same with Gundam Wing. If I have time I'd like to delve deeper into the Gundam F91 universe because its storyline is situated in Tomino's Universal Century Timeline.
The Master Grade F19 Gundam is selling for
3200 yen
at
Hobby Link Japan
.
2240 yen
at
HWJapan
.
Color Guide and Construction manual was translated to English from Japanese manual posted at
Dalong
.
Available at these Online Shops:
Related Products