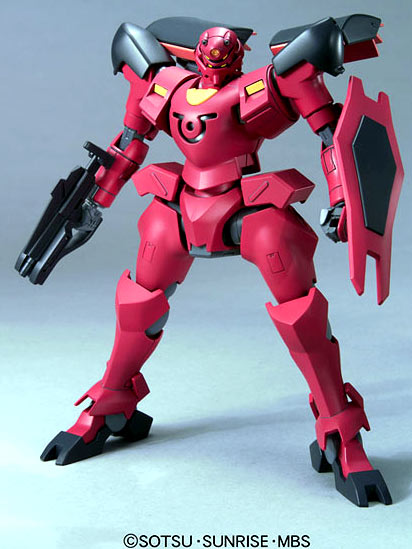 The GNX-704T Ahead that came out in the first scene of Gundam 00 Season 2. It was the most advance mobile suit of A-Laws at that time and was reserved for flight leaders and other top pilots. Variants of these that came out were the
Smultron of Soma Peries
and
the unit of Mr. Bushido
. Based from the literature found on the manual, it seems that the Ahead was based from the Human Reform League's
Tieren
space type.
Maybe one of the more despicable side of this Ahead unit is that it plays host to the Automaton's of A Laws that the Ahead mobile suit carries as a container on its back. The Automaton are programmed killing robots that once dropped into an enemy base do the dirty deed of cleaning up the enemy by means of their machine guns. Gun fire is not enough to drop these robots as it usually takes a small amount of explosives to disable one.
Construction Manual and Color Guide for the GNX-704T Ahead was translated to English from the original construction manual posted at
Dalong
Available at these Online Shops:
Related Products
The HG GNX-704T Ahead is selling for
879 yen
at Amiami,
1200 yen
at Hobby Link Japan,
840 yen
at HWJapan.