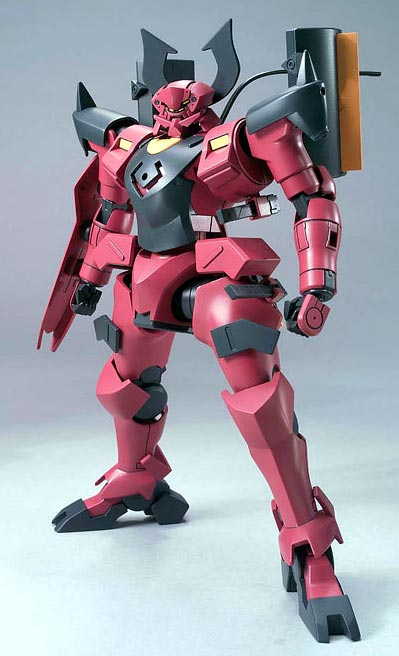 Mr. Bushido/Graham Aker's Custom Ahead, the GNX-704T/AC. This was his first mobile suit in the Gundam 00 Second Season when he was part of A-Laws. Judging from its armament it seems be more of a melee specialist with no long range weapons in its arsenal.
After his last battle in Gundam 00 Season 1, Graham Aker had turned to the Bushido way of life and constantly sought out for the chance to avenge himself against the Gundam's of Celestial Being. Along with this he had adopted the Mr. Bushido alias. My guess is as good as yours if Graham Aker had indeed gone wacko in Season 2 of Gundam 00 *snicker*
The HG Ahead of Mr. Bushido is selling for
878 yen
at Amiami,
1200 yen
at Hobby Link Japan,
840 yen
at HWJapan.
Available at these Online Shops:
Related Products
Mr Bushido's Ahead's construction manual and color guide was translated to English from the Japanese manual posted at
Dalong
.