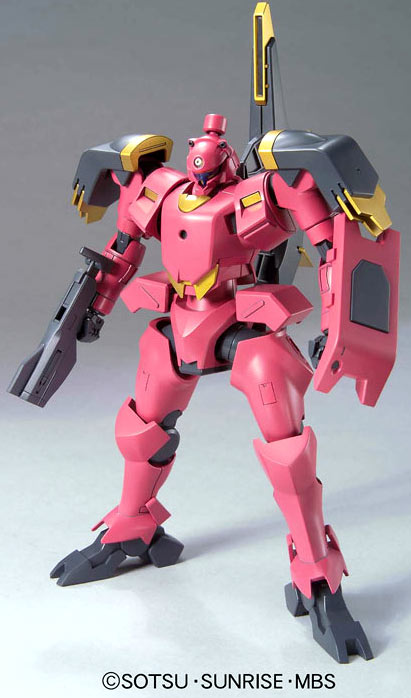 Soma Peries'
Ahead Smultron
from the Gundam 00 Season 2 anime series. More like a second generation GN drive powered mobile suit that is way superior in performance compared to the standard GN-X's. The Ahead was usually assigned to pilots of high rank or of exceptional skill. Case in point are Soma Peries and Mr. Bushido, who each got their own custom Ahead units.
The Ahead Smultron of Soma Peries is specially designed to take advantage of her use of Quantum brainwaves that give her quicker reflexes in the battlefield. Soma Peries is a Super Soldier, remnants of the Human Reform Leagues program to genetically enhance humans for military purposes.
Available at these Online Shops:
Related Products
The High Grade Ahead Smultron is selling for
$$$$
at Amazon,
878 yen
at
Amiami
,
1200 yen
at
Hobby Link Japan
,
840 yen
at
HWJapan
.
The Color Guide and Construction Manual were translated to English from the original manual posted at
Dalong
.