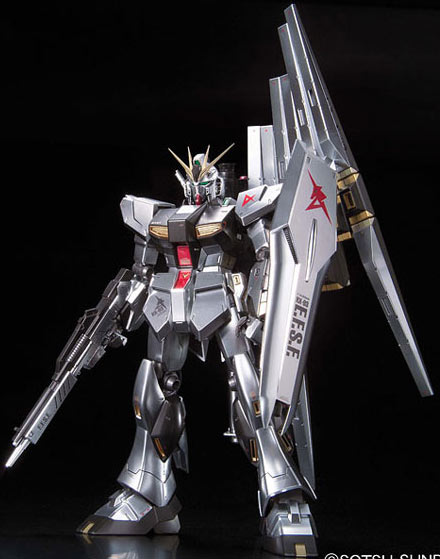 Amuro Ray's RX-93 Nu Gundam from the Char's Counterattack anime. It was made into a Master Grade kit by Bandai then a Metallic Coating version was released by Bandai. The Nu Gundam is said to be an uncompleted version of the
Hi Nu Gundam
that was seen in Beltorchika's Children novel. Personally though I prefer the Hi Nu Gundam over the Nu Gundam because of the design of the placement of the Fin Funnel system and the color scheme. I mean there has be something said about the importance of symmetry in design.
The Master Grade Nu Gundam Metallic coating version is more expensive than the regular version. You can buy the Nu Gundam online from
Amiami
and
Hobby Link Japan
. Check out shop reviews
here
.
Available at these Online Shops:
Related Products
Construction Manual and Color Guide was translated to English from the original Japanese manual posted at
Dalong
.