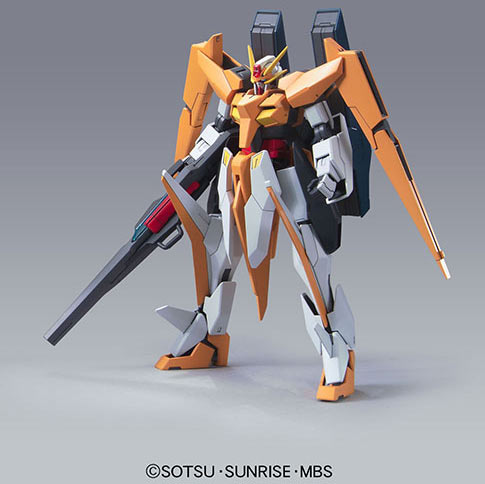 Released in August of 2009 was the
1/144 scale High Grade
Arios Gundam GNHW/M by
Bandai
. This particular variant of the Gundam Arios of Allelujah Haptism came out in the latter part of Gundam 00 Season 2. The Arios Gundam replaced the damaged Gundam Kyrios of Allelujah at the start of Season 2. Like the Kyrios, the Arios serves as the high speed air interceptor and air support of the secret organization known as Celestial Being.
The 1/144 High Grade Arios Gundam GNHW/M is selling for
$
at Amazon,
1318 yen
at
Amiami
,
1440 yen
at
HobbyLink Japan
Available at these Online Shops:
Related Products
Color Guide & Manual
for the HG Arios Gundam GNHW/M was translated to English from the Japanese manual posted at
Dalong's Gunpla & Model Kit Review site
.