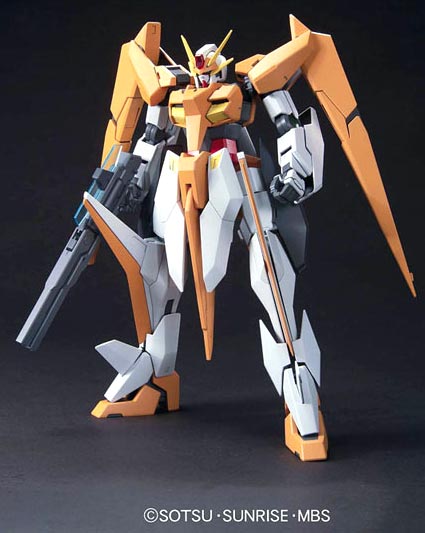 GN-007 Gundam Arios
from Gundam 00 Season 2 series that was piloted by
Allelujah Haptism
. The Arios is a second generation Gundam having superseded the
Gundam Kyrios
that was also flown by Allelujah Haptism in Gundam 00 season 1. The qualities and purpose of the Arios however are still the same. Its the mobile armor Gundam of Celestial Being which has the capability to transform to fighter mode that gives it high speed and maneuverability advantage over its opponents.
The 1/100 Gundam Arios sells for
$$$
at Amazon,
2600 yen
at
Hobby Link Japan
,
2470 yen
at
Hobby Search
,
1907 yen
at
Amiami
,
1819 yen
at
HWJapan
Available at these Online Shops:
Related Products
The translated Color Guide for the Gundam Arios can be found
here
.