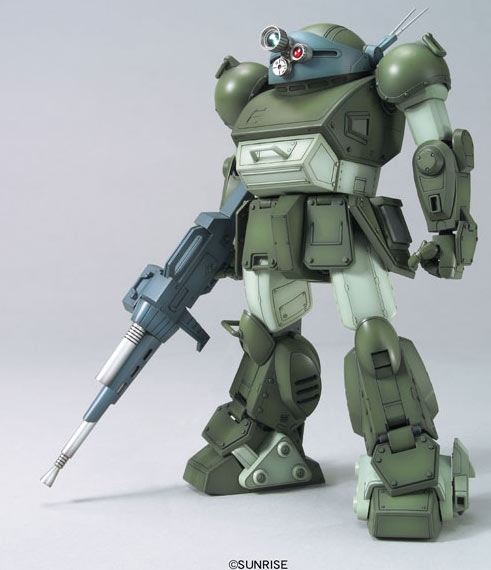 Gilgamesh Confedaration's ATM-09-ST Scopedog from the
Armored Trooper Votoms
anime franchise. So now I admit that I am a fan of the franchise after watching a few episodes of Pailsen Files. Haven't finished it yet though but I'm already sold with the exploits of Chirico Cuvie.
ATM-09-ST Scopedog is the main battle suit used by the Gilgamesh Confederation and series protagonist Chirico Cuvie. The anime is definitely one for the masses. Aside from the protagonists "high survival" talent, there is nothing to differentiate him from the common grunt. In short he is one with the cannon fodder. No special suit for him, just your average Scopedog will do. But hey, everybody loves the underdog so this series found a good formula in this that made it successful.
The 1/20 Armored Trooper Votoms ATM-09-ST Scopedog is selling for
2935 yen
at
Amiami
,
4000 yen
at
HobbyLink Japan
,
3400 yen
at
Hobby Search
Available at these Online Shops:
Related Products
Construction Manual and Color Guide was translated to English from the Japanese Manual posted at
Dalong's Gunpla Review site
. For the meaning of the symbols found in the construction manual, kindly refer to this
older post
.