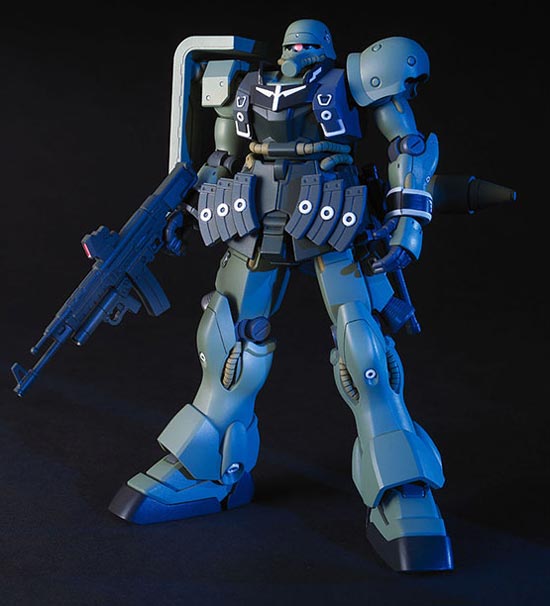 AMS-129 Geara Zulu that appeared in the very first episode of the Gundam Unicorn OVA. Too bad that it got blown to bits so easily. Then again, I shouldn't be surprised, because this is the cannon fodder variant. Stick a commander antenna on this one and its guaranteed to have a longer life span, and probably a few more lines in the script *snicker*
Available at these Online Shops:
Related Products
The AMS-129 Geara Zulu is selling for
$$$
at Amazon,
1318 yen
at
Amiami
,
1800 yen
at
Hobby Search
,
1440 yen
at
Hobby Link Japan
,
1260 yen
at
HWJapan
.
Construction Manual for the High Grade AMS-129 Geara Zulu was translated to English from the Japanese manual posted at
Dalong's Gunpla Review site
. Translated Color Guide for the Geara Zula can be found
here
.