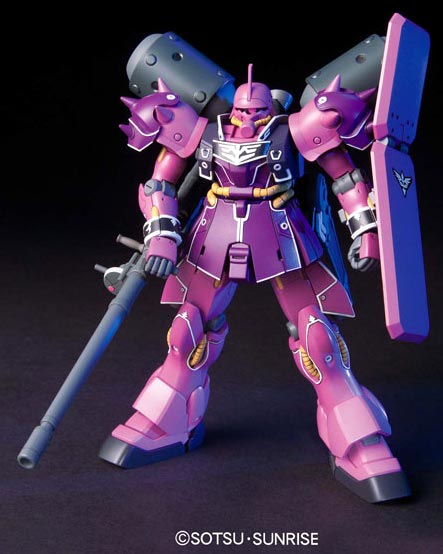 Angelo Sauper's AMS-129 Geara Zulu
from
Gundam Unicorn OVA
. Made distinct from the other Geara Zulu's with its unique color scheme and the Lange Bruno gun in its arsenal.
Angelo Sauper
served as a body guard for Gundam Unicorn antagonist and Char Aznable clone,
Full Frontal
. Gundam fans weren't able to see them in episode one of the Gundam Unicorn OVA but most likely we will be able to get a glimpse of them in action in the second episode of the Gundam Unicorn OVA that is said to come out this fall. I'm expecting some great fight scenes featuring this mobile suit and the
Sinanju
.
The HGAW AMS-129 Geara Zulu of Angelo Sauper is selling for
1600 yen
at
Amiami
,
2200 yen
at
HobbyLink Japan
,
1760 yen
at
Hobby Search
.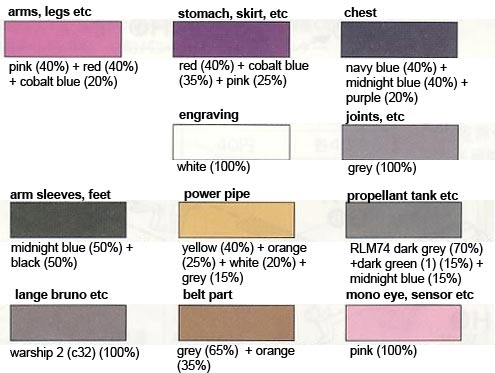 Construction Manual and Color Guide for the HGAW Geara Zulu of Angelo Sauper was translated to English from the Japanese Manual posted at
Dalong's Gunpla review site
.