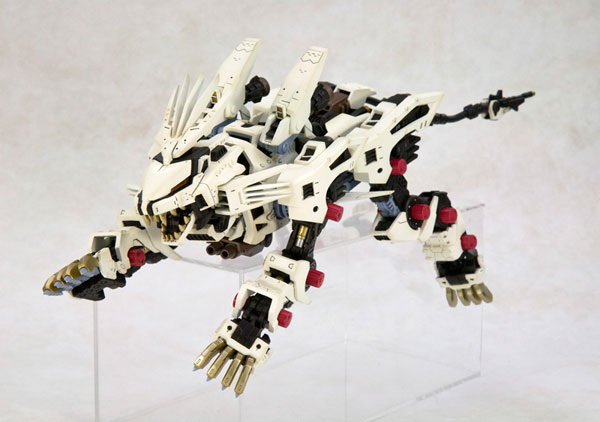 Definitely my most favorite variant of the Liger from Zoids: the Liger Zero. This came out in Zoids New Century Zero and was flown by series protagonist, Bit Cloud. I guess the main reason why I like this variant of the Liger is because of the color scheme (not blue!) and the opaque white canopy instead of the customary clear orange.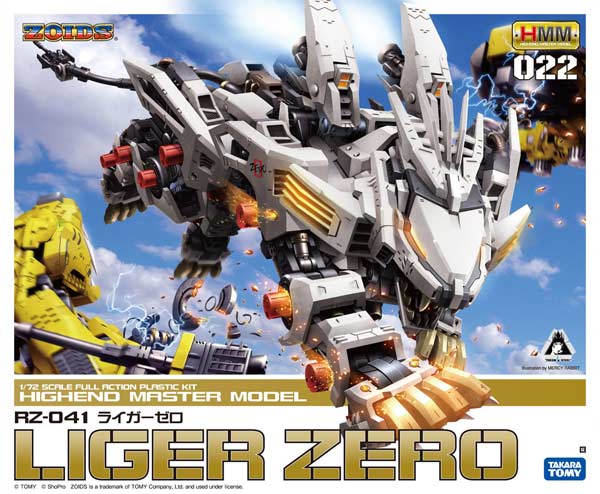 Granted that I think that Bit Cloud was a dweeb in the anime, it still doesn't lessen the fact that I think that the Liger Zero is the meanest looking Liger there is. And Thanks to the anime Zoids, I actually found out that a
Liger
is a cross between a male lion and a female tiger and not something that the producers made up *snicker*.
The 1/72 RZ-041 Liger Zero (Highend Master Model) HMM from Kotobukiya is selling for
$$$
at Amazon,
4210 yen
at
Amiami
,
4640 yen
at
HobbyLink Japan
,
4640 yen
at
Hobby Search
.
Available at these Online Shops:
Related Products
Color Guide & Manual was translated to English from the Japanese manual posted at
Dalong's Zoids Model Kit Review site
. For the meaning of the symbols found in the manual, kindly refer to this
older post
.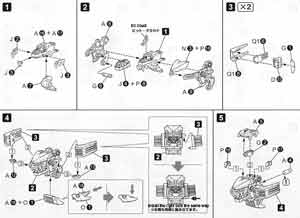 Only translated the cells in the manual that had Japanese characters in them.