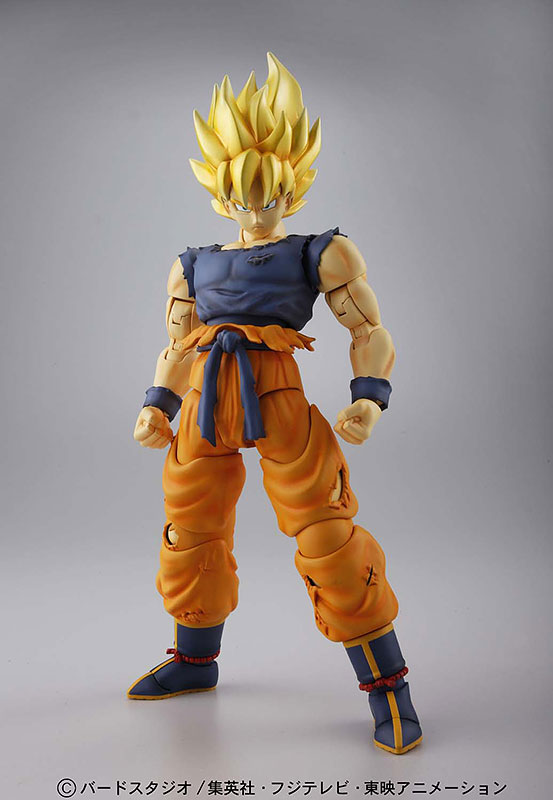 1/8 Super Saiyan Son Gokou from the
Dragon Ball
Anime franchise and from the Figurerise line of Bandai Master Grade kits.
I remember watching the first few episodes of Dragon Ball at a local channel but due to college had to beg off watching. The topic came up during a discussion with a classmate of mine and he was willing to lend me his VHS collection of Dragon Ball Z. After he told me however how many tapes there were, I balked. Then of course we were both busy with our college load so there was not time really for me to watch the series.
The 1/8 MG Figurerise Super Saiyan Son Gokou is selling for
2780 yen
at
Amiami
,
3040 yen
at
HobbyLink Japan
.
Available at these Online Shops:
Related Products

Color Guide was translated to English from the Japanese Color Guide posted at Dalong's Gunpla Review site.