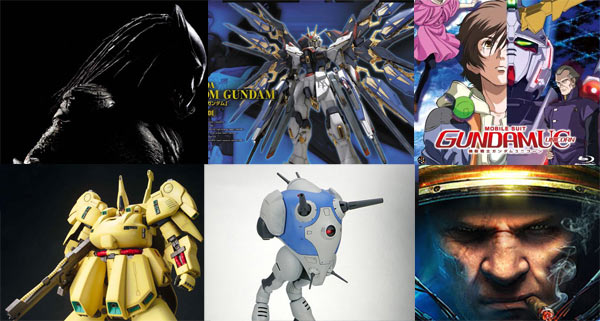 Finally decided to write a top seven list of news worthy events that happened in 2010, based on my opinion of course. How apt to to be making the list on the eve of the New Year. 2010 went by so fast, as with the previous years you can't help but wonder how the time went by so fast.
I was initially going for a top ten list but upon reviewing this year's posts I only found 7 worthy events. Still seven is a great enough number being a prime and all *snicker* So without further ado, in no particular order, my list of the top 7 newsworthy events of 2010 in the realm of hobby and entertainment.
Gunpla 30th Anniversary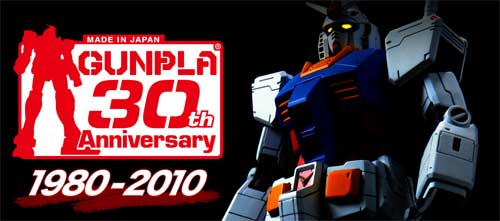 Probably the most important event of the decade was the 30th anniversary of Bandai in making model kits. Need I say more?, for over 30 years they have been making model kits that test the limits of detail and creativity. To celebrate their 30th anniversary they released a slew of kits and gimmicks that will stick in the minds of fans forever. Makes me wonder how they'll be able to top that once they reach their 40th anniversary.
More continued in the succeeding pages:
Gundam Unicorn OVA Part 1 and 2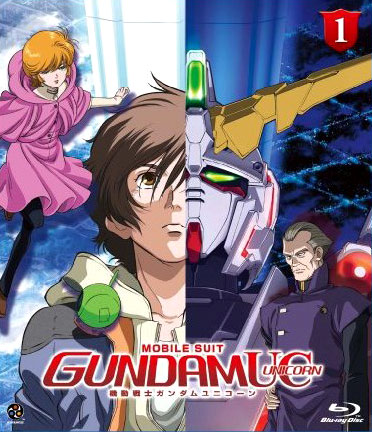 Finally made into an anime was the Gundam Unicorn OVA which continues the Universal Century Storyline of Gundam co-creator
Yoshiyuki Tomino
. The first video was released in March with the second video released on the latter part of the year.
The movie centers on the "Laplace Box" that could alter the geopolitics of the region if it falls in the hands of the Zeon Remnants, led by Full Frontal (Char Aznable clone). Most important of all, we finally get to see the Sinanju and Gundam Unicorn in well animated and choreographed fight scenes. But what surprised me really was the awesome depiction of the
Kshatriya of Marida Cruz
.
Online Hobby Shops Best Offers

Couldn't decide on a single one so I decided to just pick a few of the noteworthy events in the realm of Japanese online retailers that specialize in Japanese Hobby Toys, Kits and Collectibles that benefit us consumers greatly.
There was the time when
Amiami offered unregistered SAL shipping and reduced handling costs
. Another was when
Hobby Search had its Paypal reinstated
and in effect the countries that were blacklisted from ordering from them were lifted as long as Paypal was used in payment. Then lastly
Hobby Search
and
HobbyLink Japan
reduce prices forever.
Bandai Launches 1/144 Real Grade Line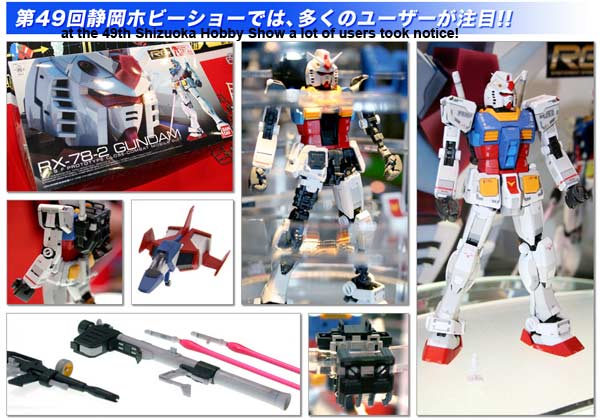 To commemorate their 30th anniversary of Gunpla making, they launched in 2010 the
Real Grade line of model kits
. These are 1/144 in scale and come with highly detailed parts and realistic stickers. Launched this year were the
RG RX-78-2 Gundam
and the
RG Zaku II of Char Aznable
.
After the launch though there was some rumblings in the online community that Bandai over-hyped the Real Grade line. But for me the devil was in the details. Because you could say that Bandai was showcasing to the world the advancements they had made in model making technology by the level of detail that they could now put in the model kits by example of the Real Grade line. Other model kits that benefited from this level of detail were the
1/48 Zaku II of Char Aznable
and the
PG Strike Freedom Gundam
. So definitely this wouldn't be the last
Starcraft2 gets finally released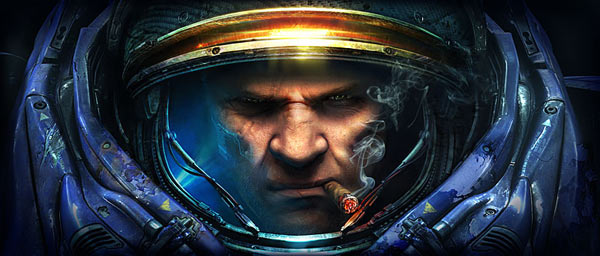 After more than 10 years of waiting, the fans of Starcraft2 finally get to see the sequel to their beloved RTS game. The sequel was dubbed Starcraft2: Wings of Liberty and takes right after the events of Starcraft: Brood War.
Prior to its
world wide release in July
there was a closed Beta where invited users could try out the online multi player mode at Battle.net. It was launched not without controversy though. Primarily of which was that LAN play cannot be enabled and all multi player games have to course through Blizzard's Battle Net.
But I'd like to look past that and say that aside from creating a great sequel, Blizzard has helped make starcraft a true professional sport with the new features they put in. Particularly game recording that make
starcraft2 game commenting
more easier.
There was also the great news this month that a demo was made available for free where fans could try out the game via its
starcraft2 demo
that is fully playable but comes with limited features.
I'm sure that me and other fans are eagerly awaiting the expansion pack for starcraft 2. Aside from the storyline continuation that comes with the official expansion, I'm hoping that Blizzard will release some new units.
Favorite Movies of 2010
There were 2 movies that really stood out for me. This was of course
Iron Man 2
and
Predators
.
I initially titled this "Best Movies of 2010" but re-capped it to "Favorite Movies of 2010". These two that I selected are definitely not "Oscar" material but for a fan like me, this hits the spot for a movie designed to quench my need to be entertained like a tall cold glass of Iced Tea on a sweltering summer's day.
Iron Man 2 introduced a new villian in the life of Tony Stark, Ivan Vanko.
Ivan Vanko
is an amalgamation of 2 Marvel characters, Whiplash and Crimson Dynamo. Least I forget, Ivan Vanko was played by the very talented Mickey Rourke.
One other reason that made the movie great was the cast, Robert Downey Jr really nailed the part of Tony Stark and finally I am happy that he has reaped the benefits and adulation worthy of his talents by being allowed to play this beloved character. Then another reason was that War Machine also makes an appearance as Iron Man's partner in the movie. War Machine is worn by James Rhodes who was played by Don Cheadle who replaced Terrence Howard from the previous movie.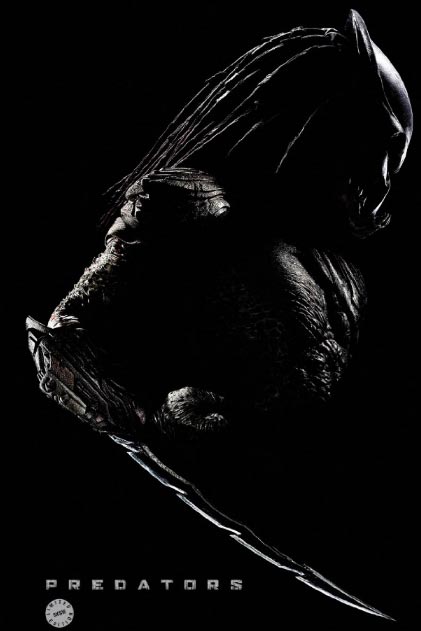 The other great movie for me for 2010 was Robert Rodriguez's take on the Predator franchise. Rodriguez takes a step back from the Alien vs Predator genre to bring back the Predator to its own storyline. In this movie combatants are deposited by the Predators into an alien world where they are hunted. The new twist in the storyline are the two types of Predators that exist and who are at war with each other.
The movie also featured an all-star cast comprising of Adrien Brody, Laurence Fishburne, Topher Grace, Alice Braga, and Danny Trejo.
And since the story takes place in another planet, there will be no chance for the humans to re-deliver Arnold's famous line of "Get to da choppa!" *snicker*
Best Sci-fi Mecha Model Kits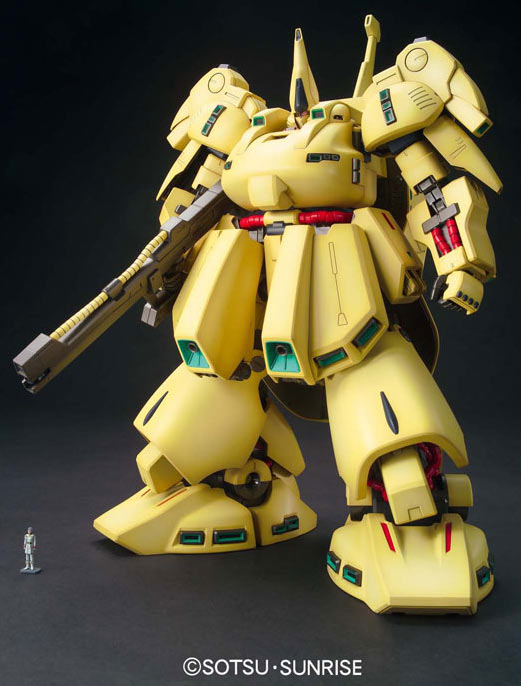 There were 3 kits that stood out for me so I decided to just include all of them rather than pick one. The first of course was the
1/100 master grade "The O"
by Bandai that was released in August. Although the kit looks rather simple in construction despite its size, its the size factor for me that makes this kit great.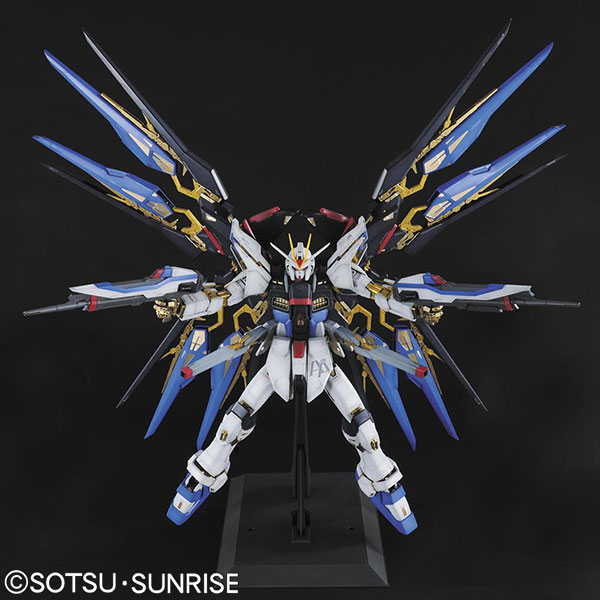 Then there was the
1/60 PG Strike Freedom Gundam
. I heard that a lot of fans went "Meh!" when they heard that a 1/60 Perfect Grade Strike Freedom Gundam was coming out.
Most likely some Gunpla fans were sick to the neck already with the amount of adulation that Bandai has in making a lot of variants of the Strike Freedom. For me however, what made this model kit one of the best was the kernel of knowledge that the PG Strike Freedom holds the distinction of being the biggest Perfect Grade kit to date (according to Bandai) and the fact that it had benefited from the level of detailing that Bandai boasted they could now put in with the technology they possessed and demonstrated with the release of the Real Grade line.
Last for me was the
limited run Regult announced by Yamato Toys
. Because deep down of course I am a Macross fan first and foremost. And I'm happy that Yamato Toys has brought to plastic a massive iconic kit that will go well with the amazing
1/60 Macross line of toys
that they make.
And that's my humble take on what was best in 2010. Kinda funny now when you realize that a decade has already past since year 2000. To end this, I'd just like to wish you a Happy New Year and may the One God Bless you with Health, Wealth, Happiness and Peace of Mind in the year to come.