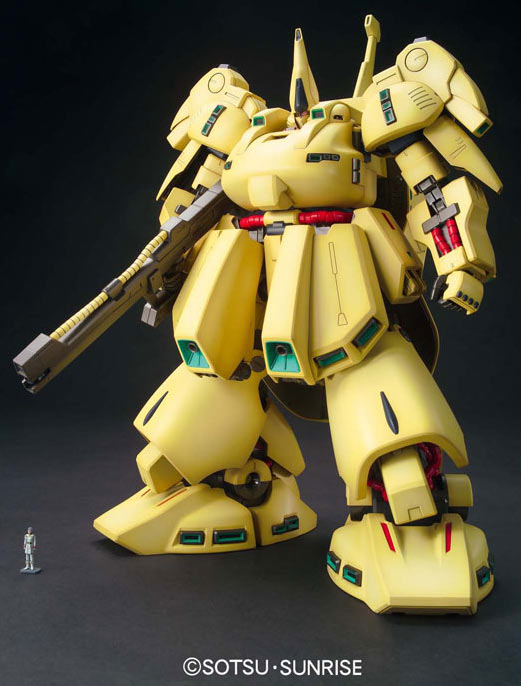 The much awaited Master Grade PMX-003 "The O" of Paptimus Scirocco from the Zeta Gundam anime series that had been announced for an August 2010 release by Bandai. What's a bad guy without a kickass bad guy mobile suit? "The O" perfectly fits the calculating profile of Paptimus Scirocco. Massive, overbearing and dominating, like the guy's personality. Shneaky to, what with the hands that come up from his crotch to surprise you during hand-to-hand combat *snicker*
Definitely a nice-to-have in my book of Model Kits I want to build and collect. But Oh My, how is this going to fit my meager cabinet?... hehehe. I wonder if there was sudden jump in the sales of the
MG Zeta Gundam model kits
because of the release of this bad boy?
The MG PMX-003 "The O" is not your average Master Grade kit owing to its size. It towers over most MG kits. Because of which its selling price is substantially larger than the average MG kit. The kit is selling for
$$$
at Amazon
Available at these Online Shops:
Related Products
Construction Manual and Color Guide for the Master Grade PMX-003 "The O" of Paptimus Scirocco was translated to English from the Japanese manual posted at
Dalong's Gunpla review site
. In the manual there are some symbols found along with the illustration, for the meaning of those symbols found in the model kit's manual, check out
this older post
.