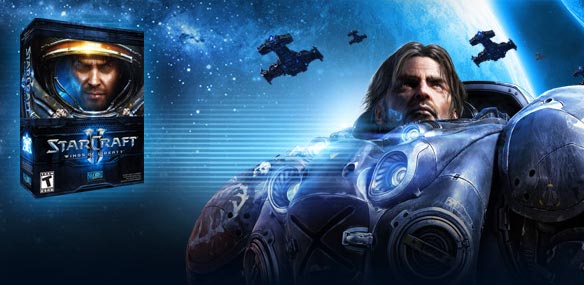 A couple days back, Blizzard announced that they just released a free Demo of the very popular Starcraft2 game to give fans a peek into the game before buying it. Users will be able to play the first 3 missions of the campaign along with unlimited skirmish games as a Terran.
You can download the game
here
after entering your name, birthday and email address. Better make sure though that you have time on your hands and some free disk space as the whole download is roughly 1.6Gbytes in size.
Pretty mighty fine of Blizzard to do this because I myself was apprehensive whether I could play this or not because of the computer hardware requirements. At least now I'll be able to see for myself whether I have to upgrade my computer or not just so that I can play this game.