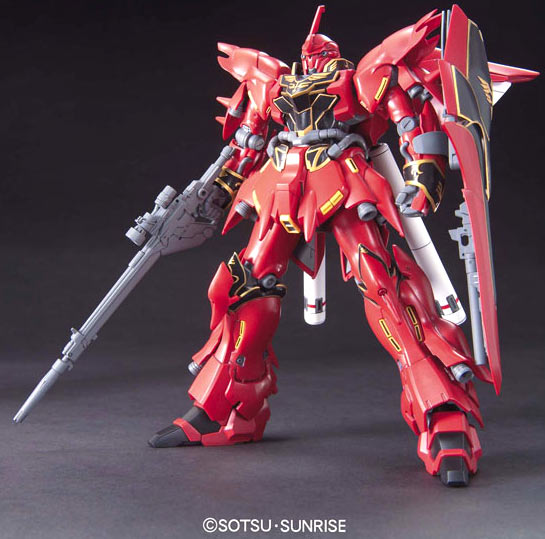 MSN-06S Sinanju of Char Aznable clone, Full Frontal. Can't wait to see this in all its animated glory in the upcoming episode two of the Gundam Unicorn OVA coming out next month. Prior to this 1/144 High Grade release, there has already been a
master grade version of this
. Even saw a
titanium coated master grade
version.
Despite it not having an anime series till now, I'm not surprised that this model kit design has quite a following owing to its very beautiful design. A testament really to the passion and creativity that the long line of gundam mecha designers have for their craft. By this they are a large part in the greater whole of what makes the Gundam franchise great. Their character naming however, still needs a little work in order to be taken more seriously... Full Frontal? Oh boy....
The HG MSN-06S Sinanju is selling for
1860 yen
at
Amiami
,
2600 yen
at
HobbyLink Japan
,
2080 yen
at
Hobby Search
.
Available at these Online Shops:
Related Products
Construction manual and color guide for the High Grade MSN-06S Sinanju was translated to English from the Japanese manual posted at
Dalong's Gunpla Review site
. Great review of the 1/144 HGUC Sinanju can also be found at
Dalong's
.