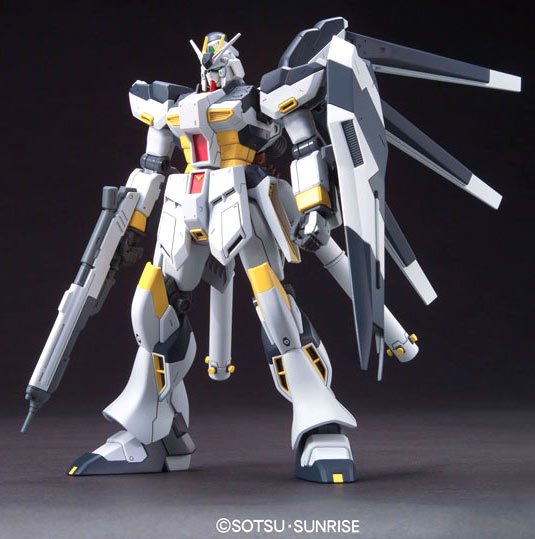 The 1/144 High Grade RX-93-V2 Hi-V Gundam GPB Color from Gunpla Builders Beginning. Its an anime about kids building gunpla from what I've read. Nice that they've decided to include their own version of the Hi-Nu Gundam in this anime. I always loved the design of the
MG Hi-Nu Gundam
and consider it one of my want-to-buys.
I love the blue shade of this version but I have to say that this will be very difficult to replicate for a beginner without an airbrush. Considering that you need to mix 4 colors in order to replicate it (refer to translated color guide below). Then again, it could be because I'm misunderstanding the intended audience of the anime series... hehehe
Speaking of coloring model kits, my wife told me that she couldn't understand why I spend time to color the kits I make, considering that Bandai already molds the parts in the color it was meant to be in. At that time I just shrugged my shoulders because I had no witty comeback. If she asked me that again I could tell her, the same reason that girls spend time coloring their face with makeup, because we want it to look good *snicker*
The High Grade RX-93-V2 Hi-V Gundam GPB Color is selling for
1600 yen
at
Amiami
,
2200 yen
at
Hobby Link Japan
,
1760 yen
at
Hobby Search
.
Available at these Online Shops:
Related Products
Construction Manual and Color Guide was translated to English from the Japanese manual posted at
Dalong's Gunpla Review site
. Comprehensive review of this model kit can also be found at Dalong's site,
here
.