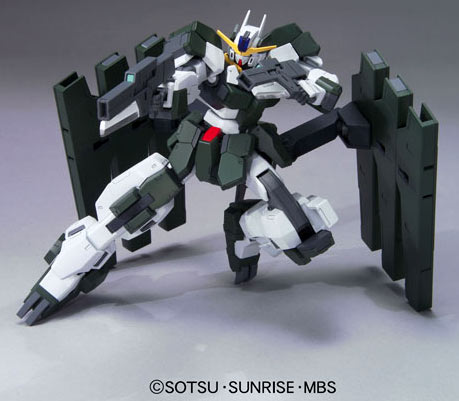 Released already is the High Grade kit of the latest mobile suit of Lockon Stratos that will be seen in the up and coming movie, Gundam00: Awakening of the Trail Blazer. All that information and I have yet to say the name of the mobile suit, well its the Gundam Zabanya... hehehe
As with what I've posted here before with regards to the Gundam 00 movie, I'm excited for the movie but not entirely thrilled with the design of the mobile suits in the said movie. I guess the perfect description as to why I don't like the design of the mobile suits is because I find them too unrealistic. Then again, as soon as I see the movie, that might probably change.
The 1/144 HG Gundam Zabanya is selling for
1310 yen
at
Amiami
,
1800 yen
at
HobbyLink Japan
,
1440 yen
at
Hobby Search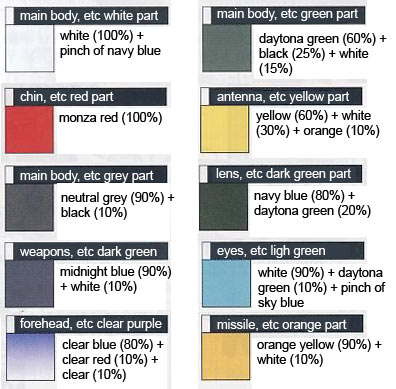 Construction Manual and Color Guide for the 1/144 HG Gundam Zabanya was translated to English from the Japanese Manual posted at
Dalong's Gunpla Review site
.