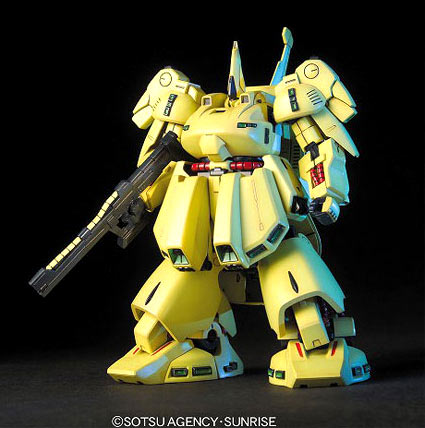 Paptimus Scirocco's famous mobile suit in the Zeta Gundam, the PMX-003 "The-O" is just about ready to be released a couple of months from now as a Master Grade Kit with some shops already offering the
MG "The-O" out for pre-order
. Prior to that was the release of a 1/144 High Grade Universal Century (HGUC) kit of that very illustrious mobile suit by Bandai.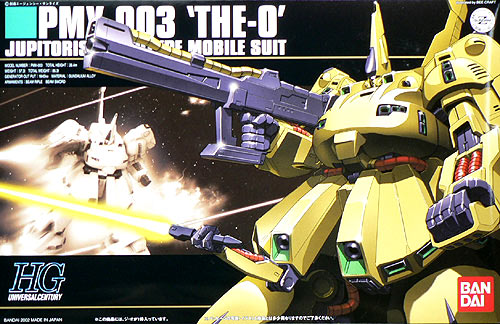 I thought it would be great to help people out who are thinking of buying The O to get an idea of what colors they would need to paint the master grade version by translating the color guide of the High Grade kit. Color Guide for the HGUC PMX-003 "The-O" was translated to English from the manual posted at Hobby Search. You can check out a great review of this HGUC kit at
Dalong's Model Kit review site
.
The HGUC PMX-003 "The-O" is selling for
1758 yen
at
Amiami
,
2400 yen
at
HobbyLink Japan
,
1920 yen
at Hobby Search,
1680 yen
at
HWJapan
.
If you don't have the "moolah" to buy the MG version of "The-O" but have the "skillz" *snicker*. You can try joining
HobbyLink Japan, Tomopop & HobbyLinkTV's Gundam Photography and Video Contest
where they have a MG PMX-003 "The-O" as a grand prize. The contest is open for application/submission from June 16, 2010 to August 16, 2010 with winners being announced on August 31, 2010
Available at these Online Shops:
Related Products