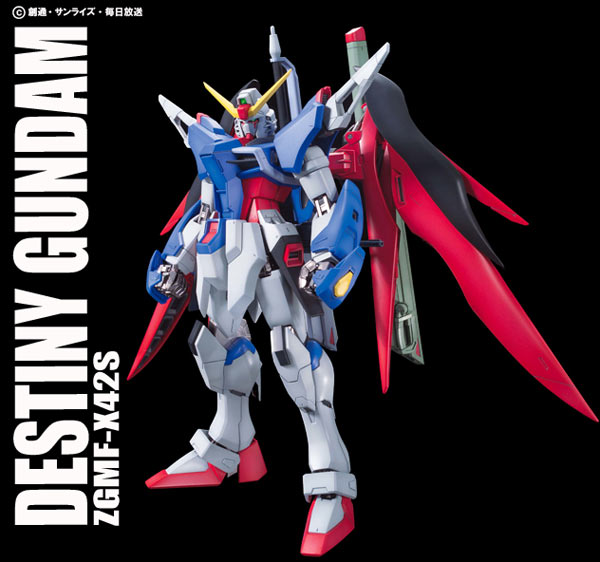 The
ZGMF-X42S Destiny Gundam
of Shinn Asuka from the very popular Gundam Seed Destiny anime series. This was his last ride before he got his ass handed to him by
Athrun Zala in Infinite Justice
...Yeah!
I mentioned before in this blog that I just really hate Shinn Asuka's guts in the anime series after what he did to Kira Yamato. So trying to write something nice about this Mobile Suit would be like stabbing myself while typing this *snicker* Its kinda cute though that Phantom Pain's Stella Loussier is the additional figure included in the kit along with Shinn Asuka.
The MG ZGMF-X42S Destiny Gundam of Shinn Asuka is selling for
3520 yen
at
Amiami
,
4800 yen
at
HobbyLink Japan
,
3360 yen
at
HWJapan
.
Available at these Online Shops:
Related Products
Construction Manual and Color Guide for the Master Grade Destiny Gundam was translated to English from the Japanese manual posted at
Dalong's Gundam Review Site
. Btw, Page 21 of the manual was not uploaded because there was nothing to translate there *snicker*. For the meaning of the symbols found in the model kits manual, kindly check out this
older post
.