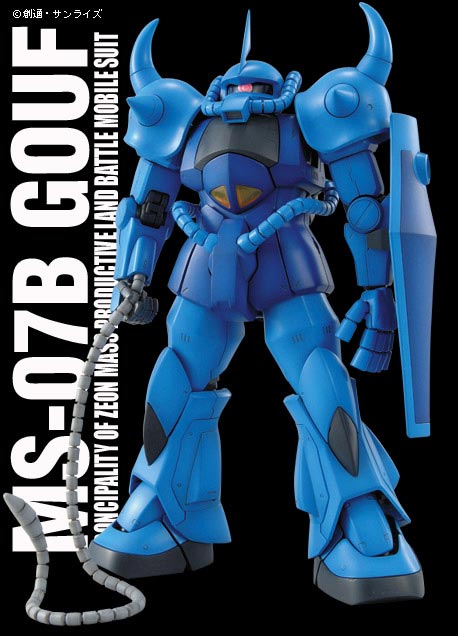 MG MS-07B Gouf Ver.2.0
from the Mobile Suit Gundam 0079 anime series which was re-rendered with a new design dubbed ver 2.0 by Bandai. Outwardly its still Ramba Ral's iconic Gouf but inside there are new enhancements to the frame design that will make it a delight to build and own. In the anime, the Gouf was the next fronline mobile suit of the Zeon forces that was set to replace the aging Zaku mobile suit.
The MG MS-07B Gouf ver 2.0 is selling for
2780 yen
at
Amiami
,
3800 yen
at
Hobby Link Japan
,
2660 yen
at
HWJapan
Available at these Online Shops:
Related Products
Construction Manual and Color Guide for the MG MS-07B Gouf Ver.2.0 was translated to English from the Japanese manual posted at
Dalong
. For the meaning of the symbols found in the manual, check out this
post
.





This is supposed to read as "waist unit built at step 6<3> and not "wait unit"






slight erratum, it should be "heat rod" and not "head rod"...