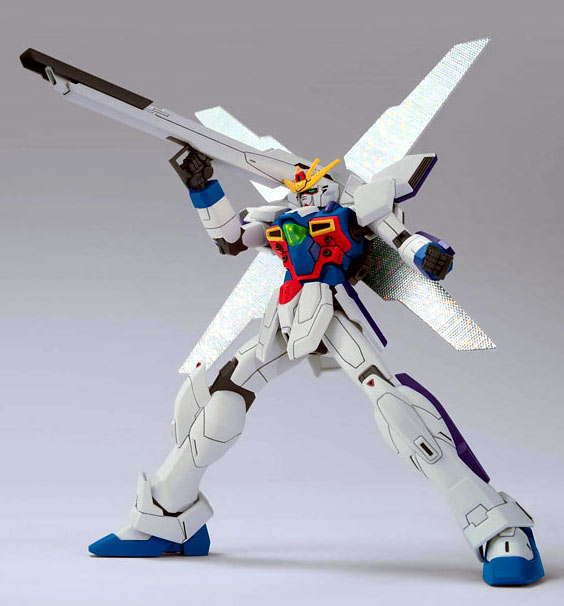 Haven't watched After War Gundam yet so when I saw this High Grade kit of the GX-9900 Gundam X that was released this year I just shrugged my shoulders. Same reaction I got when I was reviewing the
bootleg Gundam Dynames
... meh. Of course after watching Gundam 00 Season 1 I was pretty much floored by Gundam Dynames because of my admiration for Lockon Stratos.
According to the literature found in the manual, the Gundam X stands 17.1 m tall and weighs 7.5 tons (kinda short and light?). The Gundam X is armed with a Satellite Cannon, Shield Buster Rifle, Large Beam Sword, Breast Vulcan and a Shoulder Vulcan. Seems to pack quite a punch though despite its physical stature.
The HG GX-9900 Gundam X is selling for
1320 yen
at
Amiami
,
1800 yen
at
Hobby Link Japan
,
1260 yen
at
HWJapan
.
Available at these Online Shops:
Related Products
Construction manual and color guide for the HG Gundam X was translated to English from the manual posted over at
Dalong
.