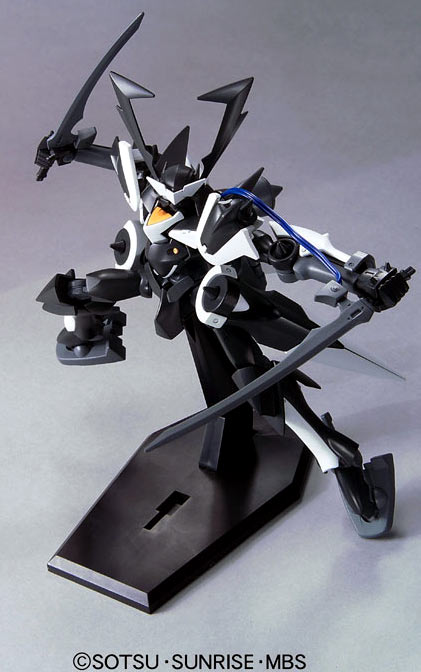 Graham Aker's/Mr. Bushido's Susanowo from the Gundam 00 Season 2 Anime Series. This mobile suit was designed by Billy Katigiri for Graham Aker with one purpose in mind, to defeat the 00 Raiser of Setsuna F. Seie. This unit is modelled after the Over Flag that Graham Aker once flew in season 1 of Gundam 00. Prior to taking this unit Graham Aker/Mr. Bushido flew the
Masurao
.
The Susanowo has the capability to enter TransAm mode similar to the mobile suits of Celestial Being. Billy Katagiri was able to incorporate this into the suit after looking through the old notes of Professor Eifman. Like the Masurao, the Susanowo is designed to be a melee specialist using its bladed weapons primarily to engage its enemy. This fighting philosophy has much to do with Mr. Bushido living by the Bushido code.
The 1/144 HG GNX-Y901TW Susanowo is selling for
$$$$
at Amazon,
1100 yen
at
Amiami
,
1500 yen
at
Hobby Link Japan
,
1050 yen
at
HWJapan
.
Available at these Online Shops:
Related Products
The Construction Manual and Color Guide for the HG GNX-Y901TW Susanowo was translated to English from the Japanese manual posted at
Dalong
.