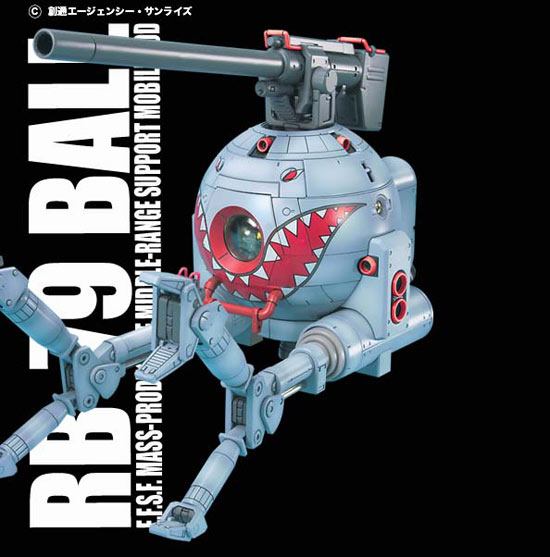 The
RB-79 Ball from MS IGLOO
CGI anime. Just recently finished watching all MS IGLOO episodes. I have to say that that was really a very entertaining anime to watch. Each episode of MS IGLOO basically revolves around a prototype mobile suit or unit taking the protagonist role.
Of course the RB-79 Ball played more like a supporting cast in the anime so I was wondering why it garnered the distinction of being made into a Master Grade kit by Bandai. Ok so that's just me being guilty again of nitpicking, but hey!, that's what true fans really do... hehehe. If ever you get a chance to watch the MS IGLOO series don't pass up on it, I can guarantee that you will be entertained.
The Master Grade RB-79 Ball "Shark Mouth" version is selling for
2200 yen
at
Hobby Link Japan
,
1613 yen
at
Amiami
Available at these Online Shops:
Related Products
Color Guide for the MG RB-79 Ball can be found
here
. RB-79 Ball Construction manual was translated to English from the original Japanese manual posted at
Dalong
.