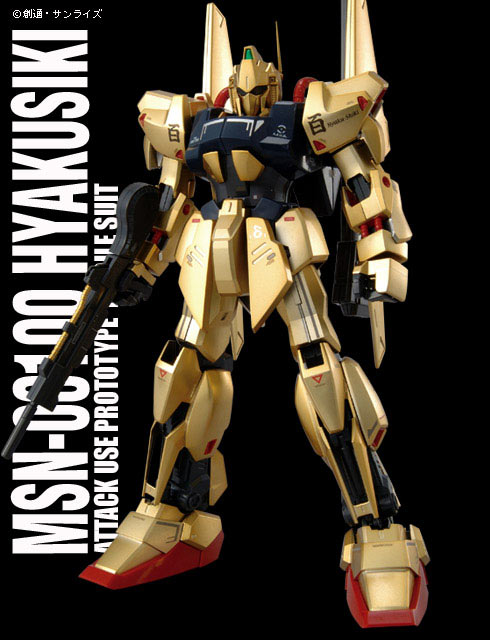 Char Aznable's venerable
MSN-0100 Hyaku Shiki rendered as a Master Grade HD version
by Bandai. Based from my understanding of this version, this was a limited release only so I guess you shouldn't expect to see a lot of shops carrying this. According to the
product page
at Hobby Link Japan, the HD stands for "High Definition" decals that was a special feature of this kit.
I noticed also that the Hyaku Shiki carries the same armament type as the
RMS-099 Rick Dias
that he previously flew in the Zeta Gundam anime series. Specifically the Beam Rifle and Clay Bazooka.
Hobby Search is selling the MG Hyaku Shiki HD version for
4800 yen
.
Available at these Online Shops:
Related Products
Manual was translated to English from the original Japanes Construction manual posted at
Dalong
. For the meaning of the symbols found in the manual, kindly refer to this
previous post
.