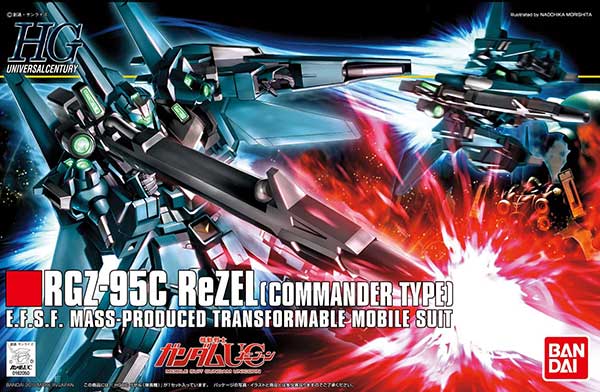 RGZ-95C ReZEL commander type
from the Gundam Unicorn OVA whose first episode was shown early this year. It differs from the
regular RGZ-95 ReZEL
by having a different backpack and by being equipped with a Mega Beam Launcher. All this adds about 2.3 tons more to the ReZEL's frame.
According to the literature at the Gundam Unicorn website, Londo Bell's Nahel Argama carries a total complement of 8 ReZEL's with one unit being a RBZ-95C Commander type.
The 1/144 HGUC ReZEL Commander Type is selling for
1610 yen
at
Amiami
,
2200 yen
at
Hobby Link Japan
,
1606 yen
at
HWJapan
.
Color Guide and Construction Manual for the RGZ-95C ReZEL Officer's Custom was translated to English from the Japanese manual posted over at
Dalong
.
Available at these Online Shops:
Related Products