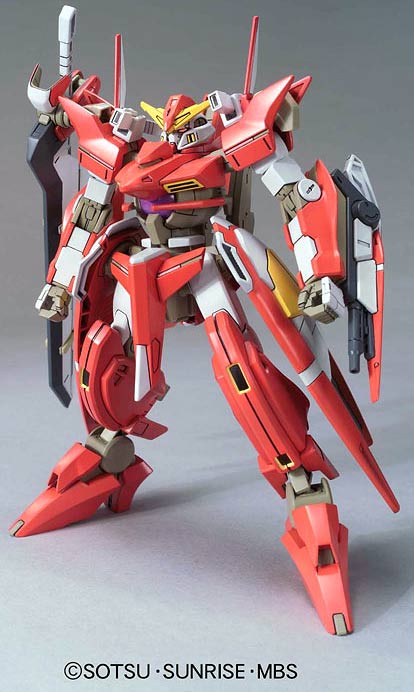 Michael Trinity's
Gundam Throne Zwei
that appeared in season 1 of Gundam 00. The Zwei is part of the Gundam Thrones that consist of the
Eins
, Zwei and
Drei
. Together with his sister, Nena Trinity, they are the two Trinity siblings who are considered psychotic and unstable in personality.
The Gundam Throne Zwei is considered the melee specialist of the 3 Gundam Thrones with its GN Buster Sword. It has however a unique offensive capability with the presence of its 8 Fangs. These are beam equipped mobile drones that are remotely controlled by the pilot of the Zwei and can be used to attack an enemy from different directions. The Zwei also acts as an external power source for the Gundam Throne Eins when firing its GN Mega Launcher.
The 1/144 HG Gundam Throne Zwei is selling for
$$$$
at Amazon,
1173 yen
at
Amiami
,
1600 yen
at
Hobby Link Japan
,
1120 yen
at
HWJapan
.
Available at these Online Shops:
Related Products
Color Guide and Construction Manual for the Gundam Throne Zwei was translated to English from the original Japanese manual posted at
Dalong
.