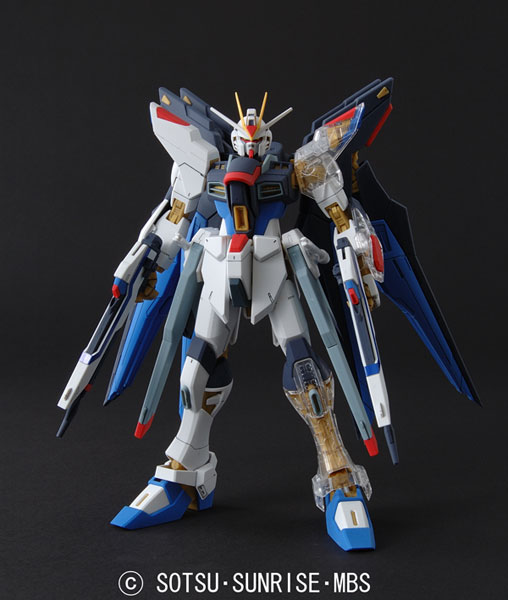 ZGMF-X20A Strike Freedom Gundam
of Kira Yamato in Gundam Seed Destiny. This mobile suit was given to him again by Lacus Clyne after his Freedom Gundam got shot down by Shinn Asuka using the Impulse Gundam. Although outwardly similar to the Freedom Gundam, this is an entirely new bird.
But yeah, I often ask myself why the designers of Strike Freedom decided to keep the design similar when it could have been an opportunity to produce something spectacular. Then again, maybe creativity decided to take a month off during the time that they had to submit the final designs to the director for the Strike Freedom Gundam... but yeah, that's just me thinking out loud again... hehehe
And speaking of Kira Yamato, I only found out recently that the voice actor of Kira Yamato and Brera Stern of Macross Frontier are one and the same. None other than
Souichiro Hoshi
. I mentioned before that I am impressed with voice actors who can change their voices in order to make a unique voice for each specific actor that they portray and not just rely on their one voice. Souichiro Hoshi definitely makes my list as I couldn't tell so easily that Kira Yamato and Brera Stern were voiced by him.
The selling price of the Strike Freedom Gundam is
4560 yen
at
Hobby Search
, 3,520 yen at
Amiami
,
3360 yen
at
HWJapan
and
4800
yen at
Hobby Link Japan
. Over at Amazon, 3rd party sellers are selling it for
$$$$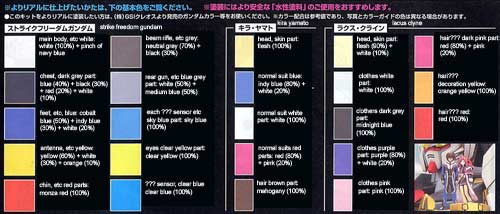 Construction manual was translated to english from the Japanese manual posted at
Dalong
. Translated Color Guide for the MG Strike Freedom Gundam can be found
here
.