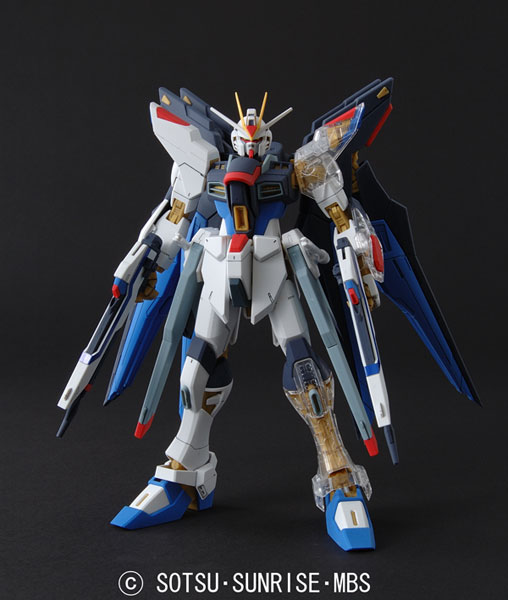 ZGMF-X20A Strike Freedom Gundam
of Kira Yamato in Gundam Seed Destiny. This mobile suit was given to him again by Lacus Clyne after his Freedom Gundam got shot down by Shinn Asuka using the Impulse Gundam. Although outwardly similar to the Freedom Gundam, this is an entirely new bird.
The selling price of the Strike Freedom Gundam is
4560 yen
at
Hobby Search
, 3,520 yen at
Amiami
,
3360 yen
at
HWJapan
and
4800
yen at
Hobby Link Japan
. Over at Amazon, 3rd party sellers are selling it for
$$$$
Available at these Online Shops:
Related Products
Construction manual was translated to english from the Japanese manual posted at
Dalong
. Translated Color Guide for the MG Strike Freedom Gundam can be found
here
.