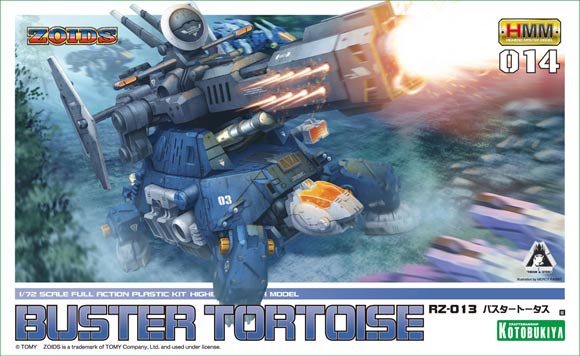 The
1/72 Buster Tortoise from Kotobukiya
. Not really fond of this design because these types of zoids are not really frontline-edge-of-the-sword type of mechas. These are mostly back-end-in-the-rear-with-the-gear types. But they do pack a wallop with the weaponry they carry. More like mobile artillery pieces in the sphere of mech warfare which provide blanket support during an offensive maneuver.
Color Guide was translated from the manual posted over at
Dalong's Model Kit Review site
. This color guide basically gives you two options of paint to choose from from the Mr. Hobby Line of paint based from the product code listed. The ones preceded by a C are the
solvent based paints of Mr. Color
, while those preceded with an H are the Mr. Hobby Aqueous Color types. More model kit color guides can be found
here
.