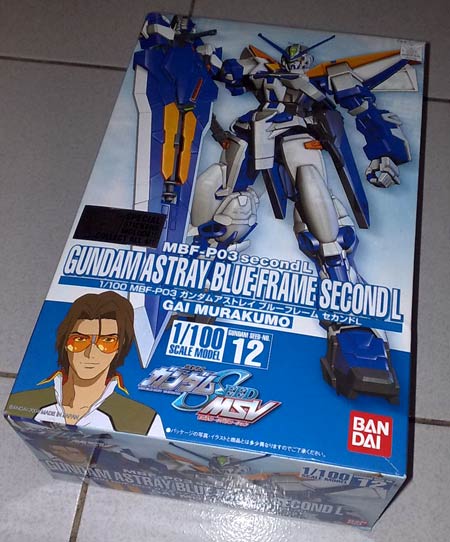 Picking up again from
where I left off
on my quest to
build the 1/100 Gundam Astray Blue Frame
. I was a bit preoccupied these past few weeks with other problems that it gave me no drive to build the Gundam Astray Blue Frame. Thank God though that those were finally resolved, thus allowing me to build up the needed concentration again to build this beautiful kit.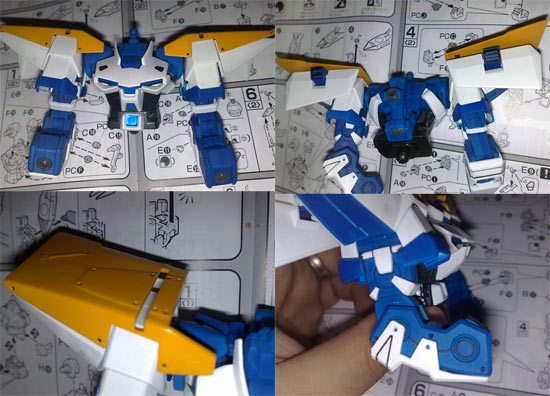 I have to admit that I got lazy to take pictures because my camera was always out of reach from me, hence the sudden appearance of a nearly completed torso. You'll notice that there are "rivet" like holes on the shoulder plate and arms. Decided to get a little bit "creative" with this build by experimenting with rivets. I used the hobby router that I had bought when I was
attempting to scratch build a SF-3A Lancer II
to drill the holes since it came with a small drill. I used the diamond bits to remove and file the inside of the drilled holes. Prior to drilling I use a pencil to mark the spot where the drill is supposed to go then afterwards make a small hole on the surface using the tip of a hobby knife. The small incision will serve as a guide for the drill to follow... something I learned at shop class.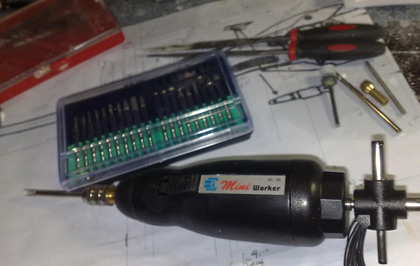 Speaking of the SF-3A scratch build project, like the finishing of the
translation of the 1/72 VF-25F Armored Valkyrie Messiah manual
, that project has been "binned" *snicker*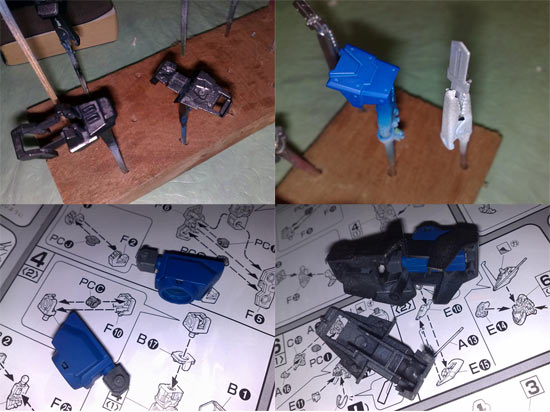 Finished working on the feet. Added a few rivets on the top of the foot. Am trying hard to not get too carried away with adding rivets to this model kit. I wanted to add panel lines using the
newly built scribing pin
that I made but so far can't get a design that I like.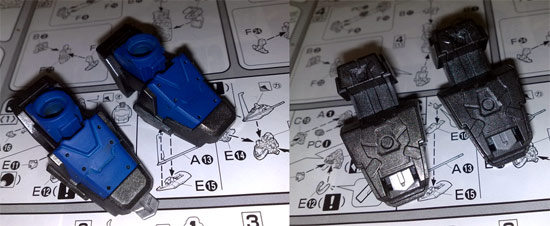 The Gundam Astray Blue Frame has a retractable knife at the end of each foot. The blade I colored with Chrome paint. So far that's it for this build. Next to be worked on are the
feet
legs.
Part IV of this build can be found
here
.