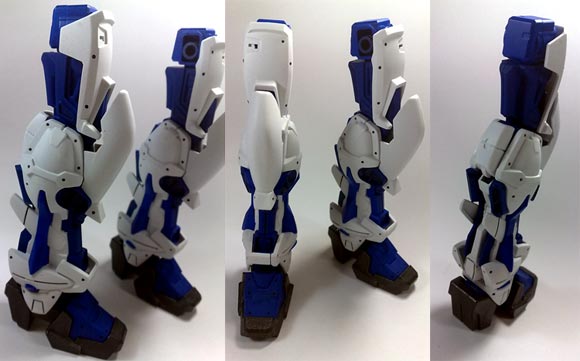 Part III of this build can be found
here
. Most of the major leg parts are built already, all that remains are the orange parts on the upper shank of the leg as well as the knife sheaths.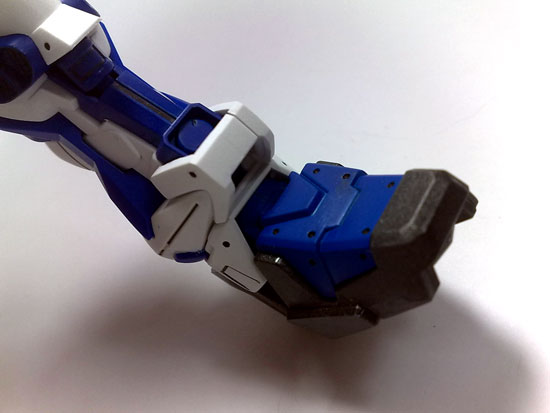 The drilled holes which were used to simulate rivets were panel lined with a
Uni permanent pen
since I don't have a Gundam marker at my disposal. I usually wait a day before touching it again because the Uni permanent pen takes some time to dry.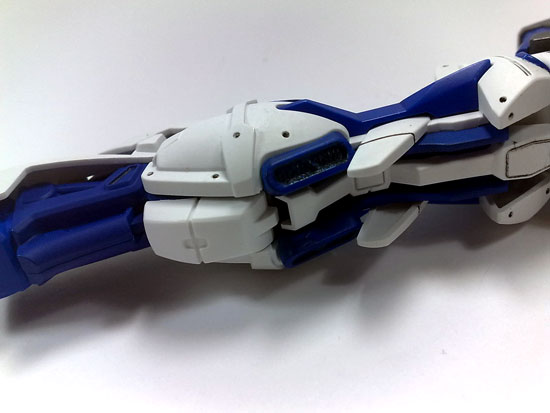 With regards to the vents at the back of the leg. A grey primer was first added on top of it then pylox metallic graphite was sprayed then finally the Gundam Spray Blue. I have to note that I switched grey primers from the Win brand to the Bosny type because I noticed that the Gundam Spray Blue had a hard time adhering to it. Bosny is a Commercial Acrylic Epoxy paint instead of the
Commercial Acrylic Lacquer Spray paint
that I've been using. Prior to using it on the Gundam Astray Blue frame, I spray tested it on some Gundam bootleg kits. So far so good as I didn't run into any trouble with the lacquer on top of the epoxy paint. The problem I was looking out for was whether the lacquer would eat into the epoxy as well as the paint being easily stripped off of the part.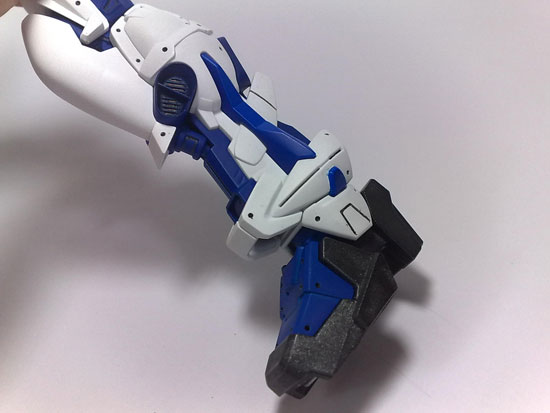 I tried another brand but it didn't work out quite well. I'd prefer the
TOA or WINS plastic primer paint
but that thing is scarce already in my parts so I'm limiting the use of the two cans that I have to essential white parts only. My other option would be to use the grey primer then spray some white over it.
Working on the pelvic region of the 1/100 Gundam Astray Blue Frame right now. On the bottom image, after marking the area where I want to drill holes in I use a x-acto knife to make a small incision so that the drill can easily follow this hole.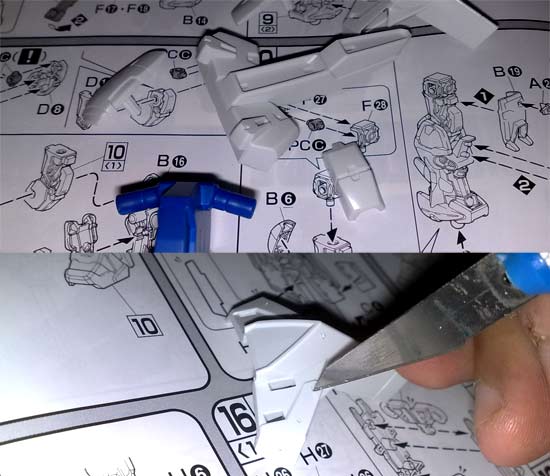 Part V of this build can be found
here
.