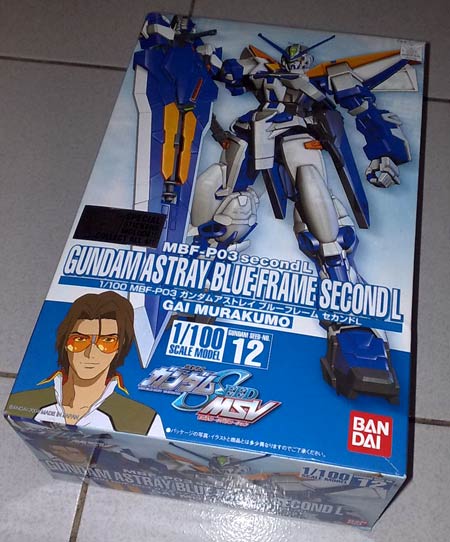 Decided to skip the construction of the
1/100 Gundam Dynames
and go ahead with the build of the Gundam Astray Blue Frame. This wasn't part of the package of Gundam Astray's that I bought at
HWJapan
. This was something I bought at the mall.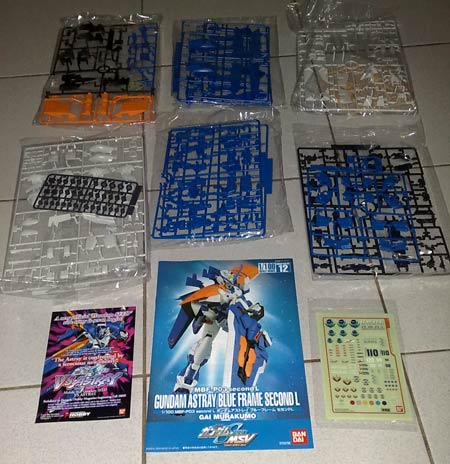 My package arrived at the post office already along with another package which contained the MG Rick Dom. Those packages I decided not to pick up anymore at the post office because of a little problem with regards to "tip" asking that I don't want to blog about. Lets just say I'm disgusted with the package releasing department of the local post office. Enjoy my Gundams and I'll see you in hell you fuckers!
I love the design of the Gundam Astray Blue Frame. Such a powerful looking Gundam from the Gundam Seed universe that has "kick-ass" written all over it. I can't help but comment either that it looks like a rugged outdoor shoe... hehehe
Btw, I translated already the
Color Guide for the Gundam Astray Blue Frame
.
Part II of this build is continued
here
.