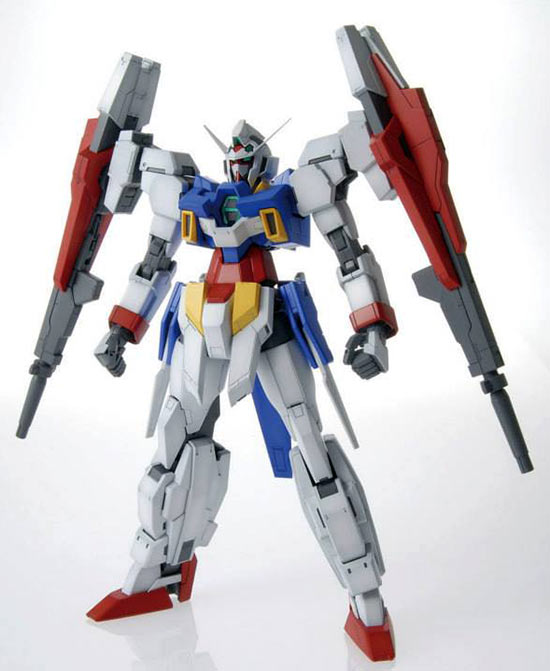 Released this month by
Bandai
is the
1/100 Master Grade
version of the Double Bullet of Asemu Asuno from Gundam AGE anime series. Aside from its default mobile suit mode, the Double Bullet is capable of transforming to a Mobile Armor mode.
The 1/100 Gundam AGE-2 Double Bullet is selling for
$
at Amazon,
3050 yen
at
Amiami
,
3360 yen
at
HobbyLink Japan
,
3780 yen
at
Hobby Search
Available at these Online Shops:
Related Products
Construction Manual & Color Guide
for the MG Gundam AGE-2 Double Bullet was translated to English from the Japanese Manual posted at
Dalong's Gunpla & Model Kit Review site
. For the meaning of the symbols found in the model kit's manual, kindly refer to this
post.