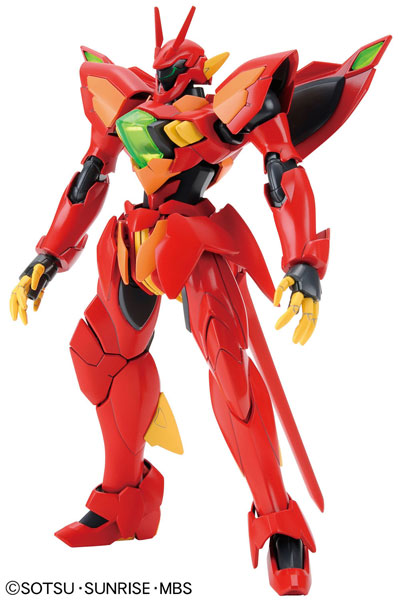 Released in February of this year by
Bandai
is the
1/144 High Grade
Zeydra from the latest Gundam anime currently showing, Gundam AGE. Am really not familiar with the Gundam AGE anime series because its targetted for a much younger demographic than us older Gundam fans that hopes to entice newer and younger Gundam fans into the fold. Despite that however I'm surprised that this enemy craft has "standard" looking beam rifle, not the fancy alien looking ones that I've seen in previous Gundam AGE mecha that come from the opposite side of the Earth Federation.
The 1/144 High Grade Zeydra is selling for
$
at Amazon,
950 yen
at
Amiami
,
1040 yen
at
HobbyLink Japan
,
1170 yen
at
Hobby Search
Available at these Online Shops:
Related Products
Construction Manual and Color Guide
for the 1/144 High Grade Zeydra from Gundam AGE was translated to English from the Japanese manual posted at
Dalong's Gunpla & Model Kit Review site
.