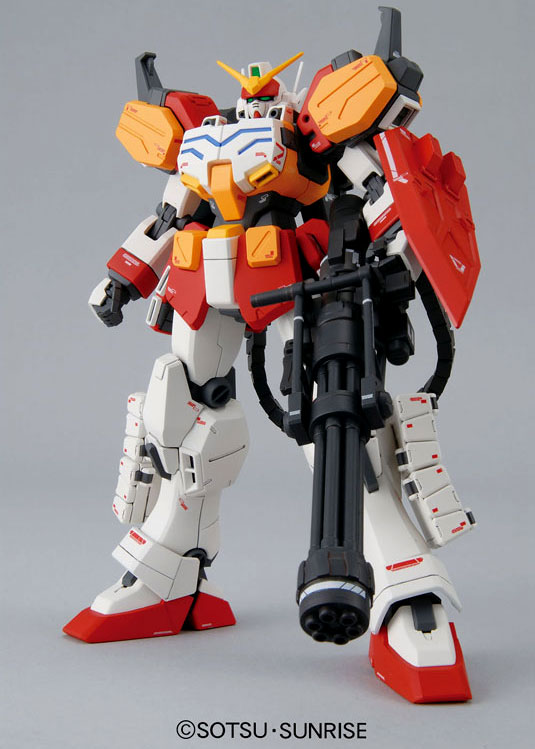 Trowa Barton's Gundam Heavyarms was released this month by Bandai as a
1/100 Master Grade kit
. The Gundam Heavyarms was one of the primary Gundam Mobile Suit's of the Gundam Wing anime series. And like its name, this Gundam packs quite the punch with a Beam Gatling Gun and an array of missile launchers draped all over its body. It also has a small beam saber hidden in its arm as a backup weapon.
1/100 Master Grade Gundam Heavyarms is selling for
$
at Amazon,
2760 yen
at
Amiami
,
3040 yen
at
HobbyLink Japan
,
3230 yen
at
Hobby Search
Construction Manual & Color Guide
for the MG Gundam Heavy Arms was translated to English from the Japanese manual posted at
Dalong's Gunpla & Model Kit Review site
. For the meaning of the symbols found in the model kit's manual, kindly refer to this
older post
.










Available at these Online Shops:
Related Products