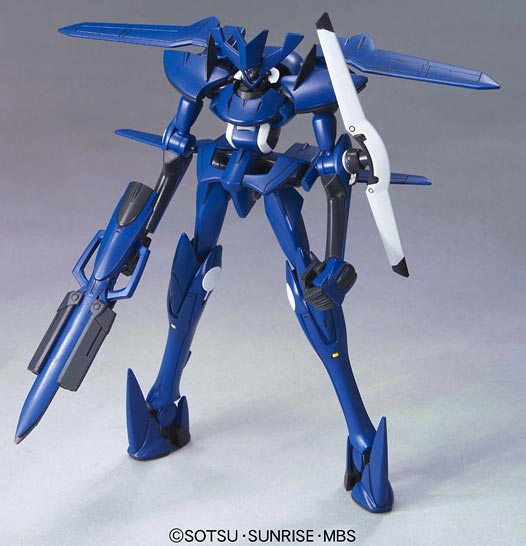 Released in September of 2008 was the 1/144 High Grade Enact Moralia Type used by terrorist Ali Al-Saachez in Gundam 00 Season 1. Probably one of the most bad ass of villains to come out of the Gundam Universe for me. Ruthless is his middle name.
The 1/144 High Grade Al-Saachez's Enact Moralia Type is selling for
$$$
at Amazon,
732 yen
at
Amiami
,
800 yen
at
HobbyLink Japan
,
850 yen
at
Hobby Search
Available at these Online Shops:
Related Products
Color Guide & Manual was translated to English from the Japanese manual posted at
Dalong's Gunpla Review site
.