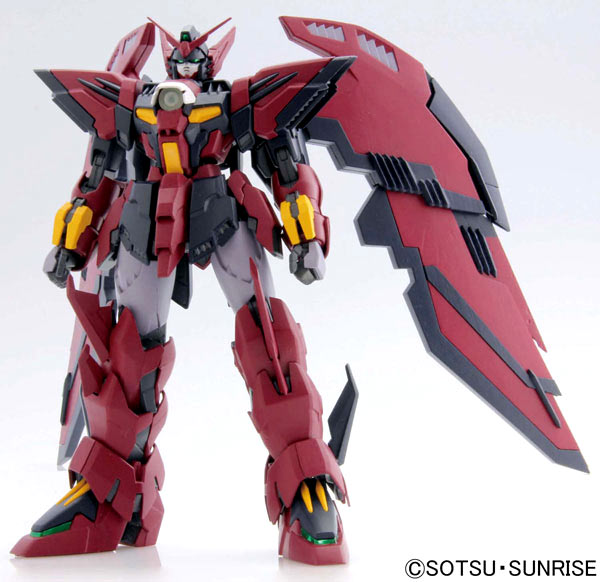 Was excited to see this toy when it was first announced that a Master Grade rendering of the Gundam Epyon from Gundam Wing would be released by Bandai. I have to confess first that I only watched a handful of episodes of Gundam Wing so I haven't really seen the Epyon in action. I guess the good thing about that is that I can look at the Epyon with a sense of detachment and objectivity since I don't have the "emotional" attachment that most fans are burdened with after watching an anime series. I'm a classic example of that since I'm a Macross nut and consider all Shoji Kawamori designs to be amazing.
On the outside looking in, the Gundam Epyon for me has a very appealing design that melds beautiful lines, exotic curves, an encompassing color scheme that makes just the perfect mesh to give birth to awesomeness. Plus of course, it transforms to a freaking Dragon in mobile armor mode, what's not great about that? *snicker*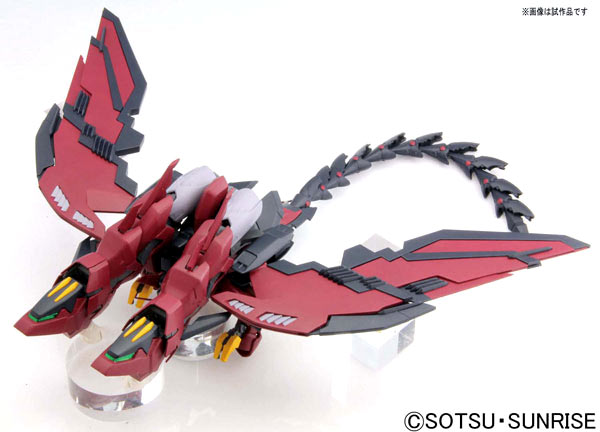 The MG OZ-13MS Gundam Epyon is selling for
$$$
at Amazon,
3520 yen
at
Amiami
,
3840 yen
at
HobbyLink Japan
,
4080 yen
at
Hobby Search
.
Color Guide & Manual for the 1/100 MG Gundam Epyon was translated to English from the Japanese manual posted at
Dalong's Gunpla Review site
. For the meaning of the symbols found in the model kit's manual, kindly refer to
this post
.











Available at these Online Shops:
Related Products