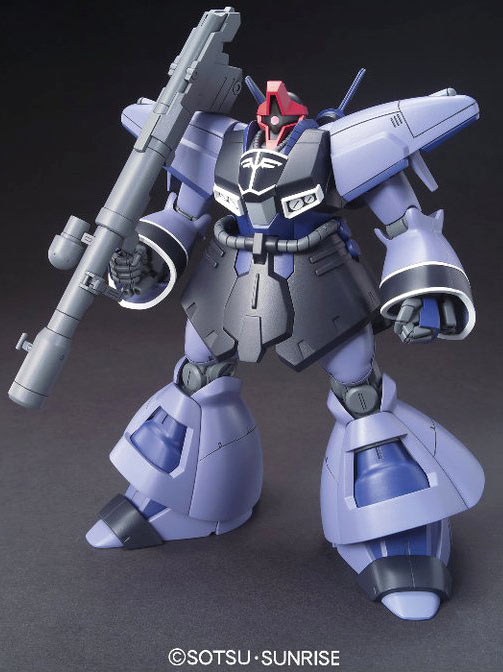 Was excited to see the 1/144 High Grade AMX-009 Dreissen come out as I am a fan of mobile suits patterned after the
MS-09 Dom
design. This variant of the Dreissen was seen in the ongoing Gundam UC OVA as part of the mobile suit force of the Neo Zeon.
I'd love to see this come out as a 1/100 Master Grade but I guess that all depends on whether Bandai see's potential in this design as being able to sell a lot of units in order to merit a turn at the Master Grade level.
The 1/144 HGUC AMX-009 Dreissen (Unicorn Ver.) is selling for
$$$
at Amazon,
1460 yen
at
Amiami
,
1600 yen
at
HobbyLink Japan
,
1700 yen
at
Hobby Search
Available at these Online Shops:
Related Products
Color Guide & Manual
for the HGUC AMX-009 Dreissen (Unicorn Ver.) was translated to English from the Japanese manual posted at
Dalong's Gunpla Review site
.