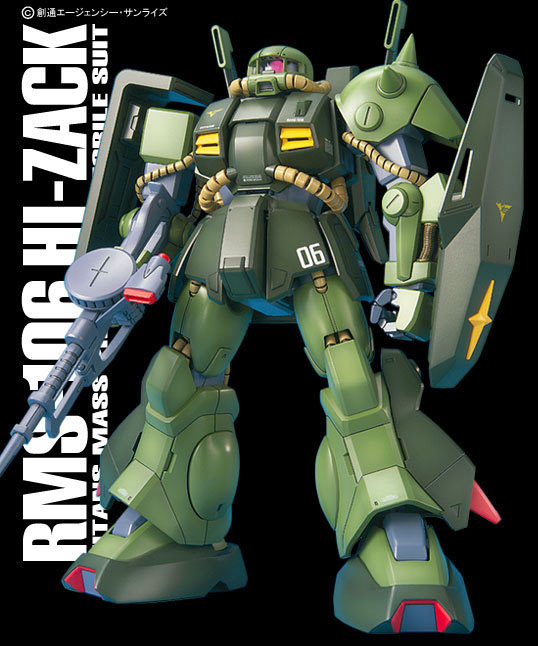 The
RMS-106 Hi-Zack
will always have a special place in my heart because it was my first introduction to what a cannon fodder unit was in the Gundam Universe *snicker*.
The Hi-Zack made its appearance in
Zeta Gundam
. The first ever Gundam series I ever watched was
Zeta Gundam
and its the series that started my love affair with the
Rick Dias
.
Back to the Hi-Zack. This was the mass produced mobile suit of the Earth Federation that was also used by the Titans group of Zeta Gundam. It was based on the iconic
Zaku II
used by the Principality of Zeon as seen in the original Mobile Suit Gundam 0079. Aside from the design of the body, notable carryovers from the original Zaku II was the design of the machine gun, the shield and the heat hawk.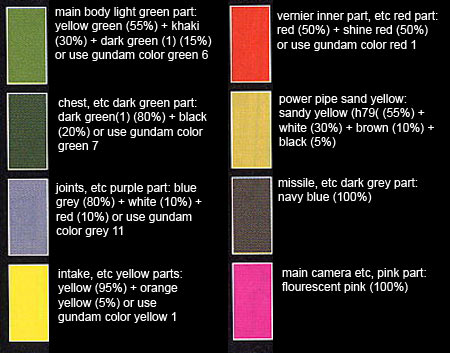 The MG RMS-106 Hi-Zack is selling for
3000 yen
at
HobbyLink Japan
, selling for
2400 yen
at
Hobby Search
,
$$$
at Amazon 3rd party sellers.
Color Guide was translated to English from the Japanese Color Guide posted at
Hobby Search
. Check out Dalong's Gunpla Review site for a great
review of the MG Hi-Zack