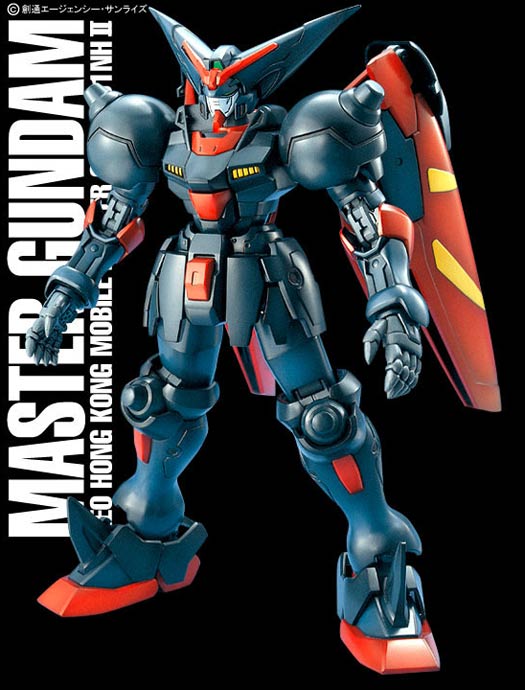 Master Gundam
of Toho Fuhai from Mobile Fighter G Gundam anime. The Master Gundam is the main antagonist's mobile suit in the said anime series.
I haven't watched
G Gundam
yet so as usual, I can't really say much about this mobile suit. I found out in wikipedia however that G Gundam was directed by Yasuhiro Imagawa who was also responsible for
Getter Robo Armageddon
*sarcastic snicker*. Could be one reason why the Master Gundam bears a striking resemblance to
Getter 1
.
The reason I was being sarcastic at the mention of Getter Robo Armageddon was because I grew up watching Getter Robo G and didn't like what the new crew did with the story of Getter Robo Armageddon. Professor Saotome of the Getter franchise was one of the characters I grew up on and always perceived him to be hero, so having him turned into bad guy wasn't fun to watch. Not to mention that the plot for the said anime was just insane and I felt that they totally butchered a beloved franchise.
MG GF13-001NHII Master Gundam is selling for
2054 yen
at
Amiami
,
2800 yen
at
HobbyLink Japan
,
2240 yen
at Hobby Search,
1959 yen
at
HWJapan
,
$$$$
at Amazon 3rd party sellers.
Available at these Online Shops:
Related Products
Color Guide was translated to English from the Japanese color guide posted at
Hobby Search
. Detailed review of this model kit can be found at
Dalong's Gunpla review site
.