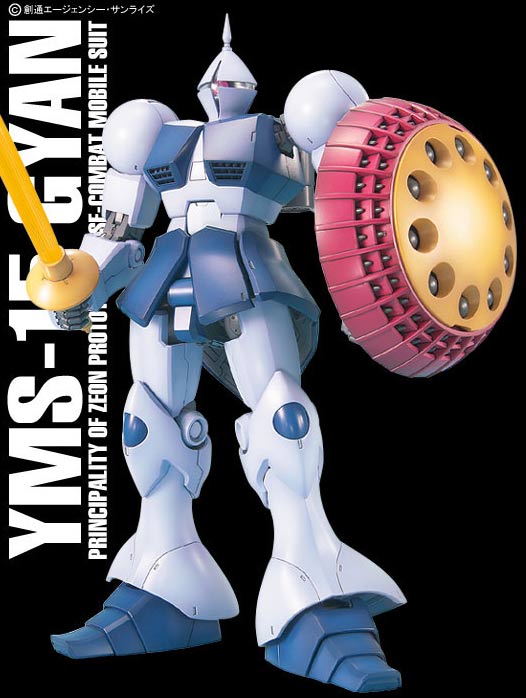 M'Quve's
YMS-15 Gyan
from Mobile Suit Gundam 0079. This mobile suit was seen briefly in the anime series before it was quickly dispatched by Amuro Ray with his Gundam.
Judging from the armaments that the suit carries, this mecha was built for close-quarters-combat. The suit designer also seems to have drawn inspiration from the medieval knights of old, all that is lacking now is the horse *snicker*
Pardon me for being a bit finicky, but I just had to point this out, that its kinda reckless to have your needle missiles housed in your shield. It looks cool but I don't think its good design practice to have weapons that have the potential to explode placed in a defensive weapon that gets pounded a lot... hehehe. But anyway, it is a cool looking suit. Proof once again for me that the Zeon forces had cooler looking mobile suits.
The MG Gyan is selling for
2,637 yen
at
Amiami
,
3600 yen
at
HobbyLink Japan
,
2520 yen
at
HWJapan
Available at these Online Shops:
Related Products