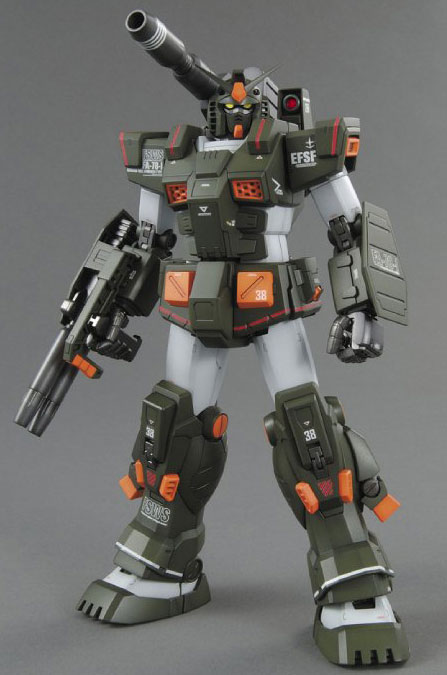 FA-78-1 Full Armor Gundam from Mobile Suit Variations of the Universal Century timeline that never really made it into any Gundam Anime series but was considered part of the official Gundam mecha designs.
Quite cool looking really. What the FA-78-1 Full Armor Gundam lacks in mobility it tries to make up for it in firepower. Reminds me a lot of the
GBP-1S equipped VF-1's from the Macross Universe
.
The MG FA-78-1 Full Armor Gundam is selling for
3640 yen
at
Amiami
,
5000 yen
at
HobbyLink Japan
,
3500 yen
at
HWJapan
,
$$$$
in Amazon 3rd party sellers.
Available at these Online Shops:
Related Products
Construction Manual and Color Guide for the FA-78-1 Full Armor Gundam was translated to English from the Japanese manual posted at
Dalong's Model kit review site
. For the meaning of the symbols found in the model kit manual, kindly refer to this
previous post
.