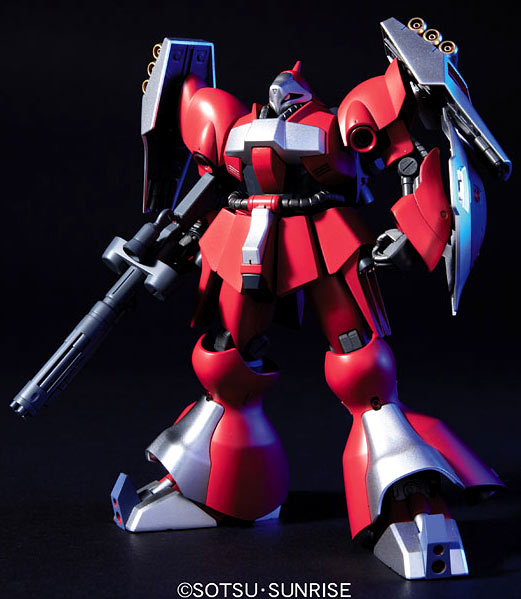 Quess Paraya started off as the daughter of a high ranking official in the Earth Federation before defecting to the NeoZeon movement of Char Aznable. As a NewType she was given a Jagd Doga to pilot as her abilities allow her to interface with the psycommu system that control the Funnel system.
The Funnels are 6 remotely piloted beam weapons that fly independently from the mobile suit and allow its pilot to attack multiple enemies or to engage an enemy from multiple directions. Aside from the Fin Funnels the Jagd Doga of Quess has Mega Gatling Gun, Missile Launchers underneath its shoulders and for short range engagements a heat knife and a beam saber. For defensive purposes it also carries a shield.
Specs listed at the construction manual state that the Jagd Doga of Quess stands 21 m tall, weighs 28 tons bare and 64.6 tons fully loaded. Its generator is able to produce 3340kw of energy.
The HGUC Jagd Doga of Quess is selling for
$$$$
at Amazon,
1611 yen
at
Amiami
,
2200 yen
at
Hobby Link Japan
,
1540 yen
at
HWJapan
Available at these Online Shops:
Related Products
The Construction Manual and Color Guide for the HGUC MSN-03 Jagd Doga of Quess Paraya was translated to English from the original Japanese manual posted at
Dalong
.