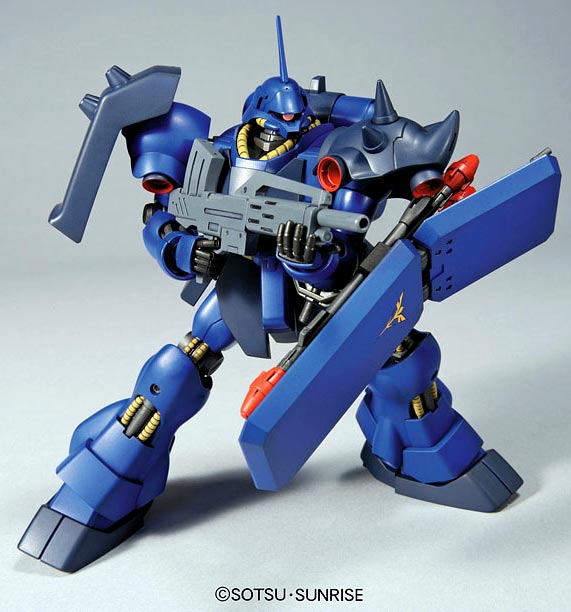 AMS-119 Geara Doga of Rezin Schnyder from the Char's Counterattack anime series. Rezin was a member of Char Aznable's Neo Zeon movement. Rezin's Geara Doga is different from the regular
AMS-119 Geara Doga
with the presence of an antenna on its helmet signifying that it is a command type model other than that it carries the same specs.
Like the ordinary Geara Doga, Rezin Schnyder's unit stands 20m tall and weighs 23 tons bare. Fully loaded it weighs 50.8 tons. Its powerplant generates about 2180kw of power. The Geara Doga is armed with a Beam Machinegun, a Beam Sword Ax, a Sturm Faust and a Grenade Launcher.
Available at these Online Shops:
Related Products
Construction Manual and Color Guide was translated to English from the Japanese manual posted at
Dalong
.
The HGUC AMS-119 Geara Doga of Rezin Schnyder is selling for at
1318 yen
at
Amiami
,
1800 yen
at
Hobby Link Japan
,
1260 yen
at
HWJapan