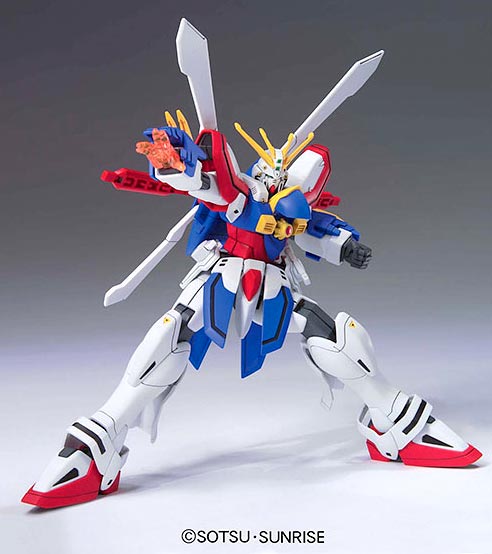 High Grade Future Century 1/144 model kit of the GF13-017NJII G Gundam from Mobile Fighter G Gundam anime series. I haven't watched this anime yet but based from what I've been reading on the web its supposed to be a UFC style Mobile Suit fight in order to determine who rules the world, with each country sending a representative.
Now doesn't that suck?, wars being determined by only one winner-take-all contest. Bet the losing pilot gets to be the most unpopular guy in his country after the fight *snicker*. But yeah it does save a lot of lives in the process. I'm just thankful that a country's rights aren't determined that way in this planet. As much as it has been lambasted in the past, I'd still like to believe that the United Nations is the proper venue where a country can air its grievances against another country so as to attain a mutually acceptable solution to whatever it is that's between them.
The HG G Gundam is selling for
1320 yen
at
Amiami
,
1800 yen
at
HobbyLink Japan
,
1260 yen
at
HWJapan
.
Available at these Online Shops:
Related Products
Construction manual and color guide for the High Grade G Gundam was translated to English from the manual posted over at
Dalong
.