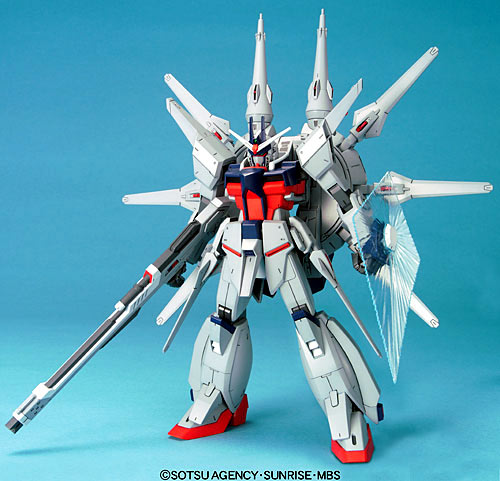 Rey Za Burrel's final mobile suit in the Gundam Seed Destiny Anime series. Part of the mobile suit complement of the Minerva, the Legend Gundam was presented in tandem with the Destiny Gundam to Shinn Asuka and Athrun Zala. Athrun Zala was the intended pilot of the Legend but since he left ZAFT this mobile suit was handed to Rey Za Burrel.
Based on the Providence Gundam frame, the Legend Gundam uniquely boasts of a Dragoon system of remotely control beam pods similar to the Fin Funnel system in previous Gundam anime series.
The 1/100 Legend Gundam is selling for
2600 yen
at Hobby Link Japan.
Available at these Online Shops:
Related Products
Construction Manual and Color Guide for the Legend Gundam was translated to English from the manual posted at
Dalong
.